2013 Champ Camp was a great success for HGR Lacrosse. This year, we lost in overtime in the 2nd round of playoffs. The teams that made the playoffs were among the best teams in the COUNTRY! We're very proud of all our players. Here are a few highlights. More to come!
Getting ready to leave for Baltimore. Maggie Mae is ready to rock and the surf board is for our stop over in LBI, NJ
Coach Smyth getting ready for the beach in NJ.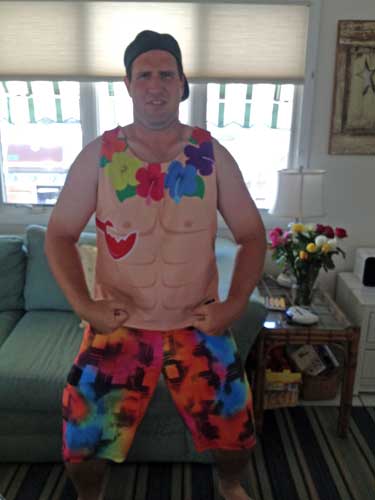 We arrive in Baltimore and sign the kids in. The Champ Camp directors give us a bag full of coaches gifts. Coach Smyth and Beckett play a little rock, paper, scissors to see who gets first pick.
Beckett wins and goes with the Oakley shades.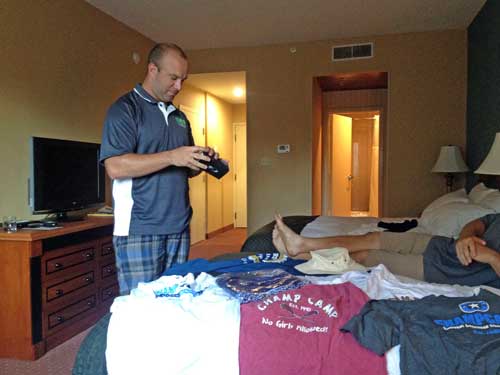 From left to right, Zack Gentile, Christian Dumont and John Oteri stand above Unitas Stadium on the the campus of Towson where they are about to play. Check out Coach Smyth in the background doing "the Titanic."