Click to go to:  Boys Lacrosse Coaches  |   Girls Lacrosse Coach |  Soccer Coach  |  Bitty Ball Director
Bryan Brazill-The Head Honcho
Played his high school lacrosse at Ridgefield High School, CT.
He played his college ball at Merrimack College.
He led the Warriors in scoring his final three years.
Among the top 10 points producers in the country '04 & '05 seasons.
He was the captain of the Warriors for the '05 season.
He played overseas for the New South Wales state team in Australia.
He has coached at camps and clinics throughout Connecticut, Massachusetts, Maine and Pennsylvania.
Coach Brazill was the offensive coach at his Alma Mata, Merrimack College, for the '05-'07 seasons and again from '11 to current day.
He started Home Grown Lacrosse in December of '05 running elite teams, camps and other outdoor programs.
He opened the doors to the indoor facility on January 5th 2007.
Coach Brazill was the Haverhill High School Boy's Lacrosse Head Coach for four years '08-'11.
Coach Brazill was drafted by the Boston Cannons as midfielder in 2009.
Coach Brazill was named the Merrimack Valley Conference Division II Lacrosse Coach of the Year for his 2009 season with Haverhill High, who ended with a 12-4 record (7-1 in conference).
August 2012 Bryan was promoted to 1st Assistant Coach at Merrimack College and Offensive Head Coach.
Coach Brazill is a MBYLL USL Level 1 trainer.
Peter Smyth-The Vice President

Played his high school lacrosse in Reading, MA for Austin Prep
He was a two-year captain
He still holds the career points record at Austin Prep.
He then went on to play College lacrosse at Nichols College
He was a four-year starter
Two-year captain
He reached 100 collegiate goals in his senior year.
Peter received his bachelors in Sports Management.
Recipient of his masters degree in Business with a concentration in Sports Management.
2009-2010 Haverhill High School assistant coach
2011 to present – head coach of his alma mata Austin Prep
Led Austin to a conference championship while sending 4 players off to play college lacrosse.
Rob Bellis – Manager and Coach

Here for all things HGR
Head Lacrosse Coach Austin Prep Middle School

US Lacrosse Level 1 coach

PYLL Youth lacrosse coach

3 year starter HS

3 yr player college club lacrosse

All-round good guy
Elite Team Coaches
In Alphabetical Order
Geoff Beckett
Defensive coordinator at Merrimack College for the '09 – '11 seasons.
Prior to MC, Coach Beckett was the head coach of Pentucket High School.
Currently Geoff is assisting Ryan Connolly at North Andover High School
Bryan Brazill
Founded Home Grown Lacrosse in '06 and is in his third season coaching at his Alma Mater, Merrimack College.
Bryan is the Head Assistant and the Offensive Coordinator for the nationally ranked Warriors.
Prior to Merrimack, Bryan was the Head Coach of Haverhill High School and the 2009 MVC coach of the year.
Coach Brazill was among the top 5 points producers in the country his Junior and Senior year at Merrimack as well as a captain in the '05 season.

Ryan Connolly
This is his third season as the head coach of North Andover High School.  Prior to taking over the position, Ryan assisted his father, coaching legend, Steve Connolly.
 Ryan was a stand out midfielder at Division I for the University of Massachusetts (U-Mass)
Brian Contona
Played his college lacrosse at Merrimack College.
He is currently the director of the Andover Youth Lacrosse program.
Coach Contona is entering his 2nd year as an HGR coach.

Greg Melaugh
2013 All-American attackman at Merrimack College entering his 2nd year as an HGR coach.


Mike Morgan – Coach
The 2013-14 season will mark Mike Morgan's 7th year as head coach of the Merrimack men's lacrosse team.
Morgan's first four seasons were as successful as any Division II men's lacrosse coach ever, as he became the first head coach to win 50 games in four seasons when Merrimack defeated Le Moyne on May 6, 2011.
In Morgan's first four seasons, he has guided Merrimack to its first-ever NCAA Final Four appearance, a Northeast-10 Championship and three Northeast-10 Championship appearances.
Morgan previously served as an assistant coach at Merrimack, working primarily with the defense.
Prior to his arrival at Merrimack last season, Morgan served as the head lacrosse coach at St. Dominic High School for four seasons. He led the team to 38 wins in four years, the most in school history over a four-year stretch, and his teams were 24-1 against schools of comparable size. Additionally, his team GPA was ranked in the top two of the school's athletic teams over all four years.
In 2005, Morgan was selected to evaluate and coach the Long Island Empire State Lacrosse Team. He also guided St. Dominic to its first-ever Class AA Championship Game. He still holds the all-time record at St. Dominic, where he was both captain and Team MVP in 1994, 1995 and 1996. Morgan was a CHSAA All-League selection in 1995 and 1996.
A 2000 graduate of Merrimack College, Morgan was named an All-American in 2000 when he earned First Team All-Northeast 10 and All-New England honors. That year, he was also named New England Player of the Year. He was a key member of the 2000 squad that captured Merrimack's first Northeast-10 Championship and two ECAC Championships (1999, 2000).
Dan O'Brien – Coach
2000 Graduate of Norwich University, 4 year starter, Sr. Capt.
Former Asst. Coach at Austin Prep HS 2006,2007, 2X CCL Champs
Current Head Coach at Burlington High School since 2008
MVC2 Coach of the Year 2008, 2011
MVC2 Conference Champs 2011
HGR Lacrosse since 2010
This is his second season as the head coach of Burlington High School.
Prior to that Coach O'Brien was the Head Coach at Dracut High and was 2 time MVC coach of the year in 2008 and 2011.

Matt O'Neil
Currently in his second season as the Head Coach of Malden Catholic High School.
 Coach O'Neil was the Assistant Coach under Rick Mazzei for the previous three seasons.
Matt was a stand out attackman at Merrimack College from '00 – '03 and a captain in '03.
Nick Pinto
Currently the Defensive Coordinator for Billerica High School.
Nick's father, Peter Pinto, was one of the three original founders of the Raptors.
Coach Pinto is entering his 5th year as a coach for the program.
John Smyth
Graduated in '13 and was a stand out player at Merrimack College.
Coach Smyth was a player on the 1st Home Grown Lacrosse team in the summer of 2006 and has worked here for the past three years in player development.
 John is entering his 1st year as a coach for the HGR program.
Peter Smyth
Vice President of HGR lacrosse.
Coach Smyth is in his 3rd year as the Head Coach of his Alma Mater Austin Prep.
Coach Smyth's Cougars posted an impressive 18-3 record last season and he was the CCL Coach of the Year.
Coach Smyth played professionally in the NALL for the Road Island King Fish and was a stand out player and 2 year captain at Nichols College.
Peter is still the all time points leader at Austin Prep.
Grant Whiteway – Co-Founder Raptors Lacrosse; Elite Team Director
One of the three original founders of Raptors Lacrosse and Team Coach "Raptors Elite" Since 2004.
Founding Member – Billerica Youth Lacrosse
Athletic Hall of Fame (1983)
10 Year Defensive Coach BMHS
Four (4) year member of the University of Lowell Men's Lacrosse Team and U-Lowell – Capt- Team MVP (1987)
12 Season Althlete/3 Season Varsity Captain1983 Graduate Billerica Memorial High School
He was the NE-10 coach of the year in 2009 and the NEILA coach of the year in 2008.
Mike reached the 50 win milestone faster than any coach in DII history.
Mike was an All-American at Merrimack College in 2000.
HGR Girls Lacrosse Coaches
Coach Liz Richards: HGR Lacrosse Girls' Program Director

First year coaching guided the team to the second round of the MIAA State Tournament
First time the AP Womens lacrosse Team won the CCL Championship
Coaching Before/Outside of Austin
Womens Coordinator of Homegrown Lacrosse
Coached U15 and U17 teams 2012-2014
Started first womens lacrosse team at Shawsheen Technical High School where the team competed MIAA tournament every year for 6 years.
Coached Reading Youth Lacrosse 2008-2014
College/Professional Playing Career/Accomplishments
HGR Soccer Coach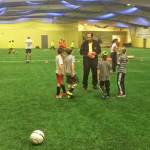 Coach Roland Dudney
Roland is Nationally Licensed with USSF.
He is a NSCAA advanced national coach.
He teaches techniques for a wide range of levels.
HGR Bitty Ball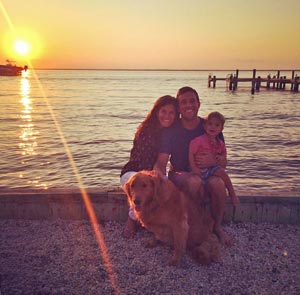 Danielle Brazill, Program Director
Danielle received her Bachelors Degree from Merrimack College in Communication Studies and Business in 2004. She credits staying active to her mom, who taught various exercise classes and always encouraged being active and eating healthy. Danielle enjoys snowboarding, running, hiking and being outside with nature. Danielle welcomed her first child, Owen in 2012. After leaving the corporate world in November 2014 to spend more time with her son, Danielle joined HGR to start the Bitty Ballers program.