Austin Preparatory School has announced that it is leaving the Massachusetts Interscholastic Athletic Association (MIAA) to join the New England Preparatory School Athletic Council (NEPSAC), effective at the start of the 2022-2023 academic year.
With the school's application now approved by the NEPSAC athletic directors and executive board, scheduling for 2022-23 will start ramping up now that the move is official.
James Hickey, Ph.D., Head of School said, "The school's membership in the NEPSAC creates opportunities to engage in athletic competition that maximizes the balance of academics and athletics, increasing visibility in the college athletics recruitment process, and competing at athletic facilities on par with our own."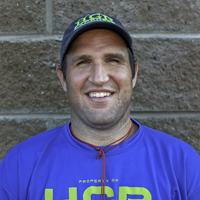 HGR recently spoke with Peter Smith, who is the Boys Varsity Lacrosse Coach at Austin Prep. Coach Smyth has been with HGR for 15 years this May. We sat down to hear his thoughts.
What does this mean to you to move to the NEPSAC vs leaving MIAA? What does it mean for the kids? How big of a deal is it to get into the NEPSAC?
It's huge. The school really wanted to situate itself with other like-minded schools for not only the academics but the athletic programs.
One of the big things about being in a private school in the public-school sector athletically is you catch a lot of flak with recruiting allegations. The move to playing against all private schools and no public schools opens more doors and creates a lot of opportunities for the kids. It's also perceived as a higher level of lacrosse. There isn't a state championship, but instead a New England championship. These players will see teams from all over New England instead of just local teams.
One of the tough problems with the MIAA and players that are looking to play in college is that a lot of the big college recruiting events are at the beginning of June. The MIAA doesn't start their playoffs until the beginning of June. So if you go far into playoffs, you end up missing some of those key summer tournaments and college recruiting events. Whereas the NEPSAC starts at the beginning of March, and it's done by Memorial Day. This is a big opportunity for the players to get out there and in front of college coaches.
So that will work much better for the Austin Prep kids because it matches their schedule. You also feel that it puts them generally on a more level playing field because the schedule is better, and the level of player is better matched? Would you say that the recruiting opportunities are better?
Yes. It allows us to go get players now, where before it was every year, I'd be like, well, let's see who came into school as a freshman on the first day. I knew a couple of kids from HGR that were coming and people through the grapevine, but a majority of the kids I had no clue until the first day of practice.
Now with moving to the NEPSAC, it allows me to interact with players year-round. It allows me to do more with the players on the team out of season as well. So it almost takes it from a high school level where you only play in the spring to more of a college level where you're allowed to do training throughout the year with them. Which is pretty new and interesting. It's a big benefit for them. It will also prepare them for more of a college lacrosse experience.
How did this come about?
We've always lost players to schools that play in the NEPSAC. Pingree is one of the big ones. I've been at Austin Prep now going on 10 years and I've probably lost eight kids to NEPSAC schools over that period of time. The school is very similar to Austin Prep, but they played in the NEPSAC. Even though it's a day school, NEPSAC gives them the ability to recruit kids. They were pulling kids off my roster. And they were able to help them a little bit more financially, so the kids would leave.
Now by being able to play against those schools, we can retain those kids and stop them from leaving. So that was my big push. We will be seeing tougher competition for sure, and that is also a benefit to these students and players. Austin is really interested in helping their students get to the next level.
I have four players right now that are pretty talented and they're getting calls from other schools in the NEPSAC asking why don't you come here? I understand the desire for these players and now with this move, there will be little reason to leave.
So that allows you to build a better, stronger team
Yes. A better, stronger team with better stronger opportunities as well. By joining the NEPSAC, which is regional rather than state-based, Austin Prep varsity teams will compete for New England Championships and various other regional tournament titles.
To learn more about Austin Prep's Transition to the NEPSAC, visit their FAQ page.