Boys Lacrosse Administration
Bryan Brazill—HGR Founder, President and Coach
Coach Brazill is the current head coach of Andover High school.
Bryan was the offensive coordinator at his Alma Mater, Merrimack College for the 2006 and 2012 – 2019 seasons.
Under his guidance Merrimack attended 5 straight final fours ('15-'19) 3 straight national championships ('16-'19) and won back to back national championships in 2018 and 2019.
He was names 2018 IMLCA Outstanding Assistant Coach of the Year.
Brazill played his high school lacrosse at Ridgefield High School, CT.
He played his college ball at Merrimack College and was the captain of the '05 team.
Bryan started Home Grown Lacrosse in December of '05 running elite teams, camps, and other outdoor programs
He opened the doors to the indoor facility on January 5th, 2007
Coach Brazill was the Haverhill High School Boy's Lacrosse Head Coach for four years '08-'11. In '09 he was named MVC coach of the year leading Haverhill to their highest state ranking in program history
Coach Brazill was drafted by the Boston Cannons as midfielder in 2009
---
 Peter Smyth—The Vice President and Coach
Currently the Head Coach at Austin Prep.
In 2018, led Austin Prep to victory in the State Division 3 North Championship.
Played his high school lacrosse for Austin Prep where he was a two-year captain and still holds the career points record
He then went on to play College lacrosse at Nichols College where he was a four-year starter and two-year captain
He reached 100 collegiate goals in his senior year
2009-2010 Haverhill High School assistant coach
2011 – 2014 – head coach of his alma mater Austin Prep and was the CCL coach of the year
Coach Smyth played professionally in the NALL for the Road Island King Fish during the '12 / '13 season
Assistant coach at North Andover High School 2015 – 2016
Vice President of HGR lacrosse
---
Rob Bellis – HGR General Manager and Coach
Here for all things HGR
Head Lacrosse Coach Austin Prep Middle School
US Lacrosse Level 2 coach
PYLL Youth lacrosse coach
3 year starter HS
3 yr player college club lacrosse
All-round good guy
HGR Lacrosse Coaches
---
Max Allen
Assistant Coach at St. Johns Prep – 2022 MIAA Div 1 State Champs

3 year starter at Merrimack 2x all American 2x all conference and all New England.
Preseason attackman of the year 2017.
National runner up 2017 3x final four appearances.
Total 181 pts on the career senior captain 2017.
4th year HGR coach.
Former Merrimack Women's Assistant Coach – 2019 NE-10 Champs
---

Geoff Beckett
Head coach of Swampscott High School

2017-2019 head coach of Triton Regional High School

2015 assistant coach at North Andover High School

2016 defensive coordinator at Hamilton Wenham High School

Defensive coordinator at Merrimack College for the '09 – '11 seasons.

Prior to MC, Coach Beckett was the head coach of Pentucket High School.
---

Tyler Billouin
Current defensive assistant at Lexington High School

Spent the 2021 season at Bedford High School where he was the junior varsity head coach and varsity defensive coordinator 

His playing career consists of 4 years at both Bedford High School (2013-2016) and Salem State University (2017-2020). He was named a captain for both teams.

2016 Dual County League All-Star 
---

Sean Black
2X Division II National Champion – Merrimack College

Two-time USILA All-American

Two-time NEILA All-New England First Team pick

2021 All-NEC First Team selection

Two-time NE10 All-Conference selection (first team/second team)

NE10 Rookie of the Year (2018)

The all-time assists leader (173) and owns the top-two seasons for total assists in school history
---

 Ken Blaszka
Head coach of Timberlane Regional High School

St. John's Prep Midfielder 89′-93′  North All Star 93′

Union College Midfielder 93′-97′

Malden Catholic Assistant Coach 2001-2003

Woburn High School Head Coach 2004-2013

Middlesex League Coach of the Year 2011, 2012<

Timberlane Regional High School Head Coach 2015-Present

Hampstead Youth Coach 2013-Present

Raptors/HGR 2007-Present

BayState North Coach 2006, 2007

New Hampshire Division 2 Coach of the Year 2022, 2015

Eagle Tribune Coach of the Year 2018

Greatest husband in the world 1998-present
---

Devin Calkins
Current head coach at Bow High School, NH

SNHU attack/midfielder 2015-2018

2018 senior captain at SNHU
---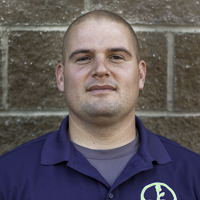 Charles Campobasso
Head Coach North Reading High School

Played his high school lacrosse Medford High School in Medford, MA, Captain his senior year

He went on to play at Salem State and was a 4 year starter and a 3 time captain

He received his Bachelors in History with a minor in Secondary Education and has since earned a Masters of Education

2002- Present, Head Coach of North Reading High School

2x Cape Ann League Coach of the Year (2011, 2013)

2x Eagle Tribune Coach of the year (2005, 2011)

1x Boston Globe Boys Lacrosse Division III Coach of the Year (2011)

1x 

BostonLax.net

 Division III Boys Coach of the year (2012)

Selected to Coach the Agganis High School Lacrosse All-Star Classic (2013)
---

Scott Corcoran
Current defensive coordinator for Andover High School

2020 MLL Champion with Boston Cannons

2019 Traded from New York Lizards to Boston Cannons

2017-2019 Scott played for the New York Lizards.

2016 1st team All-American

2016 DII player-of-the-year nominee

2015 2nd team All-American

Two time captain at Merrimack

2013-2016 Long Stick Midfielder at Merrimack College

Went to Austin Preparatory School (2008-2012), Two Year Captain

Three-time Catholic Conference All-Star, CCL MVP in 2012

Two Time Boston Globe High School All-Scholastic (2011,2012)

7th Year Coaching at HGR
---
Tom Dalicandro
Head coach of Concord Carlisle High School

Coached MA State Champions 2021

In 2018, led Concord-Carlisle HS to victory in the State Central/East Division 2 Championship.

Head Coach Concord Carlisle HS 2001 to Present

Assistant Coach Concord Carlisle HS 1993 to 2000

Played HS lacrosse Newton North HS

Played 4 years at Springfield College – Captain 1991

Won a State Championship as an assistant coach in 1998 and as a head coach in 2012 both at Concord Carlisle

Teaches Physical Education at Concord Middle School and head coach at Concord Carlisle HS
---

Ryan Doherty
Defensive Coordinator at Burlington High since 2016

Burlington Youth Lacrosse Boys Select Director since 2018

Burlington Youth Lacrosse select head coach since 2018

2021 MBYLL 7/8 Select Champions

2x MBYLL All Star Coach

Founder of Burlington's "Lil Devs" week long summer lacrosse camp 

Salem State University '18

2x scholastic athlete award winner at Salem State 

Burlington High School '14

Team captain '14

Team MVP '14

Burlington youth lacrosse scholarship recipient '14
---
Bill Eagan
Head coach of Whittier Vocational Tech High School

Played high school lacrosse at North Andover High School

Played college lacrosse at Mount Ida College and made the NEILA All-Star Game in 2011

He has been coaching youth lacrosse since 2010

Before becoming the head coach at Whittier he coached sub-varsity at Andover and North Andover High Schools
---
David Eaton
2003 Supplemental Draft MLL – Boston Cannons

2000 & 2001 All American at Merrimack College – LSM

NE-10 Defensive Player of the Year 2001

New England Player of the Year 2001

3X All New England 

4X NE-10 All-Conference

Team Captain – 2001

Currently Coaches multiple teams for Chelmsford Youth Lacrosse 
---
Scott Einarson
2016 – Present Assistant coach for Billerica High School

2012 – Present President Billerica Youth Lacrosse

2010 – Present Coach Billerica Youth Lacrosse

2013 Assistant Billerica High School

2011 – 2012 Coach Raptors Lacrosse

1987 – 1990 Assistant Burlington High School

1985 Played at Bridgton Academy, led the team in scoring and captained team

1980 – 1984 Played at Burlington High School, Brine Eastern Mass All-Star many moons
---

Mike Forgione
Central Catholic High School Head Coach (2022-present)

Tewksbury Youth Lacrosse, board of directors (2021-present)

Lexington High School Assistant Coach (Offensive Coordinator 2021 , Defensive Coordinator 2012-2020, Faceoff Coach 2015-2020, Goalie Coach 2013-2021)

Mount Ida College Assistant Coach (Defensive Coordinator, Goalie Coach, and Faceoff Coach 2013-2014)

Watertown High School Assistant Coach (Defensive Coordinator and Goalie Coach 

2009-2012

)

Lexington Youth Lacrosse Program Director (2015)

Federation Lacrosse Goalie Coach (2011-2013)

Played goalie at Bryant and UMass-Lowell

Played goalie at Saint John's High School

Catholic Conference and T&G All Star
---

Jeff LoPresti
Head Coach Bedford High School 2009-2019

Head Coach Cambridge Rindge and Latin HS 2008

Assistant Coach Lexington High School 2005-2006

Current Coach, North Andover Youth Lacrosse 

4 years HGR Coach 

Math Teacher Bedford Public Schools 2008-Present 

Fordham University Club Lacrosse player/captain 1998-2002

Lexington High School Lacrosse player/captain 1995-1998
---

Greg Melaugh
2013 All-American attackman at Merrimack College entering his 3rd year as an HGR coach

2-time All-American and captain at Billerica Memorial High School

2-time captain at Merrimack College

Lead Division II in points per game and goals per game in 2012.

March 9th, 2015 Greg was acquired by the MLL Chesapeake Bayhawks

Greg scored 22 goals and recorded 2 assists in his 18-game career with the Denver Outlaws, Boston Cannons, Atlanta Blaze, Florida Launch and Ohio Machine. He began playing during the 2015 season and last took the field during the 2018 campaign.
---

Mike Nadler
Defensive Coordinator Austin Prep School

Played defense at Bates College 2008-2010 and Army 2007

After college played in the NALL for the Rhode Island Kingfish
---

Ryan Nickerson
Ryan Nickerson

Head Lacrosse Coach Billerica Memorial High School (2020-Current)

Assistant Coach Billerica Lacrosse (2014-2019)

3 Sport Varsity Captain at Billerica (2010) Graduate

MVC All League in lacrosse, basketball & soccer 2009 & 2010

Westfield State Soccer (2010-2014), MASCAC Champion & NCAA Tournament (2013), Captain (2014)

Assistant Coach WPI Men's Soccer (2018-2020) Lowest Goals Against Average in DIII (2019 Season) & NCAA Tournament (2019)

Masters in Sport Coaching Leadership (Drexel 2019) 

MVC 1 Boy's Lacrosse Coach of the Year 2022

Boston Globe Division II Coach of the Year 2022

Coached BMHS lacrosse to a State Championship appearance 2022
---
Anthony Pontes
Current head coach for Tewksbury Memorial High School 

At the time of his varsity hiring, Anthony was the youngest varsity coach in Massachusetts for any sport

Defensive coordinator/JV coach for Tewksbury Memorial High School in 2019-2020

Played defense for Billerica Memorial High School 2011-2014

Teaches special education in Chelmsford
---
John Pynchon
Head coach of Saint John's Prep School

Massachusetts State Champions 2021 & 2022

Previous head coach at Beverly High School from 2008 – 2016

Played college lacrosse at Providence College

Assistant coach at Providence College for two seasons (2006, 2007)

Won one conference championship as a player (2003) and two as a coach (2006, 2007) while with the Friars

Enjoys reading
---

Jack Richards
Offensive coordinator for Shawsheen Technical High School 

3 year captain at Austin Preparatory High School

Current Division 1 lacrosse player for Merrimack College 

2021 started coaching for HGR
---

Dave Walsh
Head Coach at Lexington High School

High School English/Language Arts teacher since 1997

Began coaching high school lacrosse in 1992

Five Middlesex League Championships in that time

Twice named Middlesex League Coach of the Year

Co-Founder of the 128 Lacrosse Club
---

Jeff Wasson
Haverhill High School Head Coach

Prior coaching: HC Chaparral High School (AZ), DC Arizona State University, OC Curry College 

Clark University 14′, x2 All-Conference & Conference Leading Goal Scorer

Ontario Jr. Box Lacrosse, Peterborough Lakers & Whitby Warriors

Holderness School 10′, All-Lakes Region 
---

Grant Whiteway
Current defensive coordinator of Billerica High School

One of the three original founders of Raptors Lacrosse and Team Coach "Raptors Elite" Since 2004

Founding Member – MBYLL & Billerica Youth Lacrosse

Billerica Athletic Hall of Fame (1983)

Four (4) year member of the University of Lowell Men's Lacrosse Team and U-Lowell – Capt- Team MVP (1987)

12 Season Athlete; 3 Season Varsity Captain; 1983 Graduate Billerica Memorial High School
---

Sean Wright
2016-Present: Head Coach – Chelmsford High School Lacrosse

2010-2015: Assistant Varsity Coach – Chelmsford High School

Two-time MVC Coach of the Year

2021 Merrimack Valley Conference Champs

Teaches Music Education at McCarthy Middle School in Chelmsford, MA