HGR boys faced some fierce competition in Maryland at the 25th Champ Camp, but there was no shortage of great games, laughs and memories throughout the 4-day tournament.
The HGR All-Star Blue Team at Johnny Unitas Stadium at Towson University – back to front, left to right: Tom Calvert, Chris Napolitano, Adam Carito, Brian Duffy, Thomas Mapstone, Brett Kochanski, Chris Tully,pat Sweeney, Chris Morgan, Mike Doucette, Jack Mandracchia, Anthony Milano, Hale Condon, Drew Guisinger, George Cardillo, Jake Lakos, Alex Moody, Brendan McCarthy, John Kezerian, Nick Ponte, Ian Kriger.

The HGR All-Star Green Team at Homewood Field at Johns Hopkins University – top to bottom, left to right: Brad Bettencourt, Riley Cronin, Dan Conlon, James Hirtle, Brian Schiavi, Jared Einarson, Erik Baptista, Sean Brady, Winslow Lewis, Collin Doherty, Eddie Johnson, Luc LaCroce, Harrison Hahn, Clark Foster, Caleb Yoken, Zach Bille, John Croston, Patrick Delaney, Jayden Jean, Vincent Ferretti, Corey Lyons.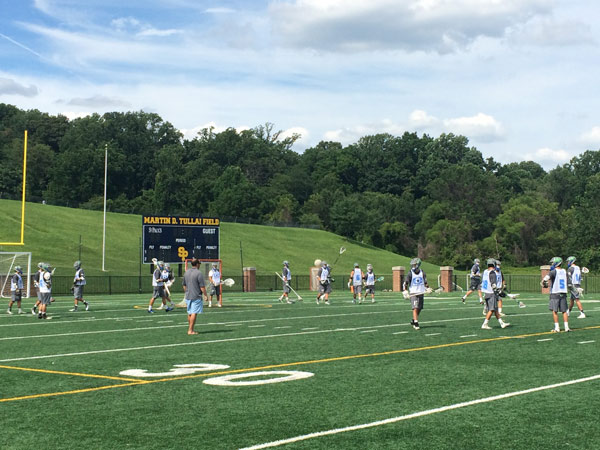 Coach Smyth gets the HGR All-Star Blue team ready for their first game of Champ Camp.

Brett Kochanski takes some face off reps before the opening whistle.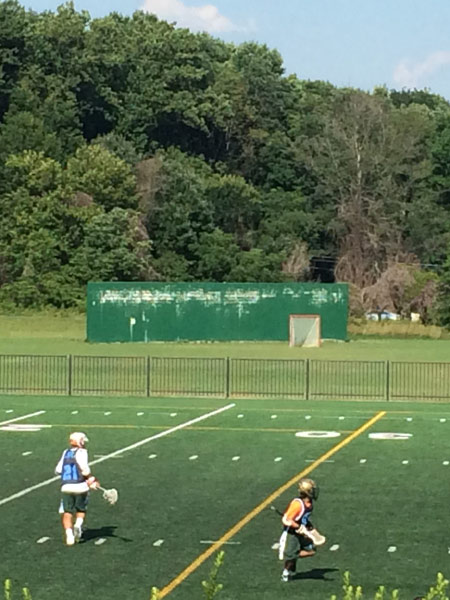 The famous green wall at Stpaul's school where the likes ofpaul Rabil and Mark Millon continue to hone their skills as two of the bestplayers in the world.

Left to right: Anthony Milano, Brendan McCarthy, Hale Condon and Chris Morgan support the HGR All-Star Green Team after they completed a great second day of games at Champ Camp.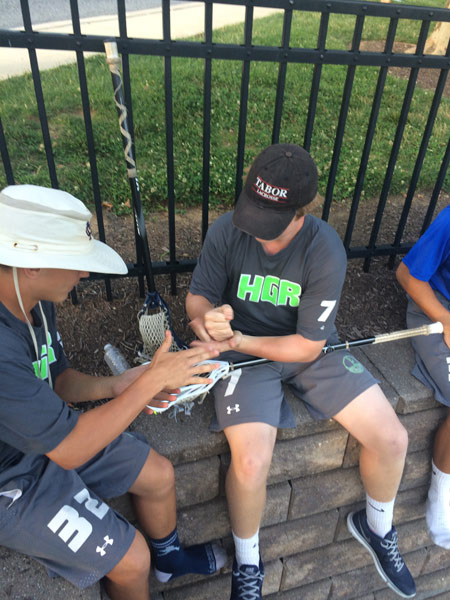 McCarthy and Condon vie for Coach Brazill's Champ Camp bucket hat in a game of rock,paper, scissors.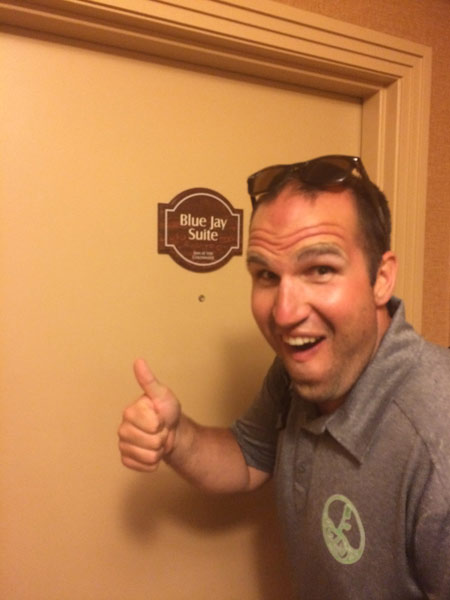 Goofy Coach Smyth can't hide his excitement over his room name.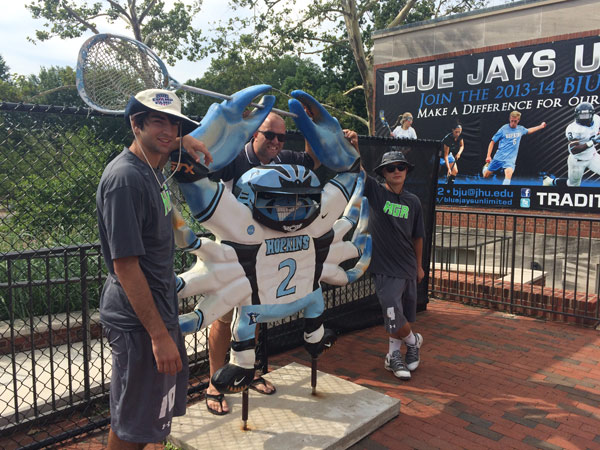 Dan Conlon, Coach Beckett and Sean Brady rub elbows with a Maryland crab outside of the storied Homewood Field at Johns Hopkins University.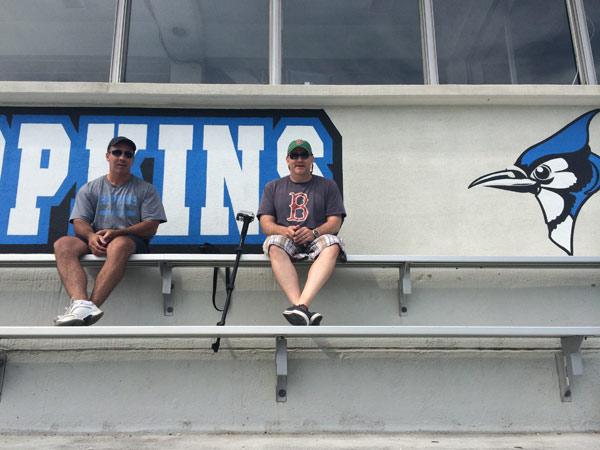 Mr. Delaney and Mr. Yoken hang out on the J-Hop bleachers.

The HGR All-Star Green team takes on Team America on Homewood Field.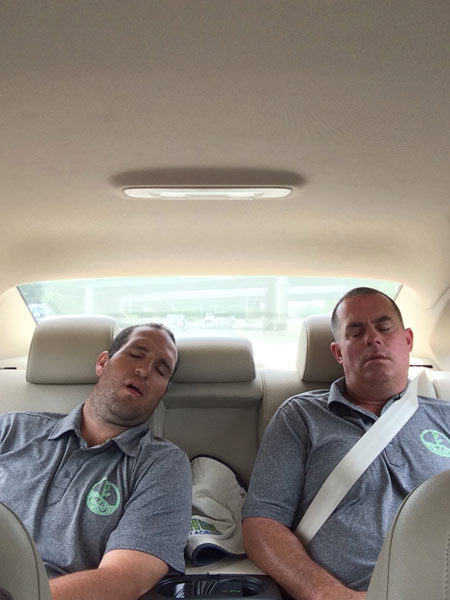 Coach Smyth and Coach Whiteway conk out after a fantastic week.