Killing time waiting for a thunder storm to pass, Harry Cwik playing a little wall ball.  Players from left to right Mike Brawley, Erik Baptista, Zack Gentile, Harry Cwik, Brett Mazza, Aiden Sears, Christian Dumont, Pat Sweeney, and lying down with the #25 shorts on is Sam Ventresca.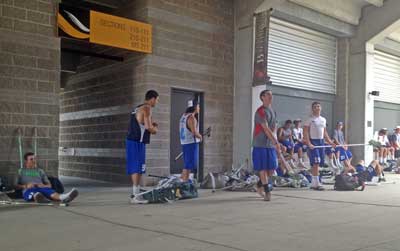 Zack and I got bored so I bald boothed him.
The coaches and parents shared a meal at one of Baltimore's famous crab establishments.  Here are some of our favorite HGR parents getting a little crabby.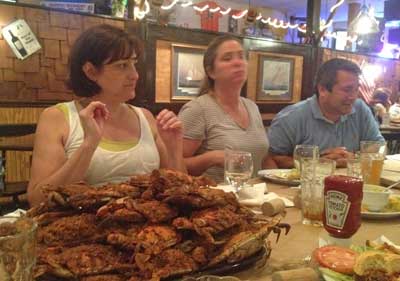 Sam Ventresca saving a Coach Brazill cupcake at Unitas field.
Coach Smyth and Beckett jamming themselves into a compact car to head back to the airport.