He does it again!
We are almost too proud for words of our HGR Alumnus Tim Towler…but we'll try!
Tim Towler (Topsfield Mass), senior Midfielder for Merrimack College, keeps racking up the recognition, awards and accolades. Looking back:
As a high schooler at Masco, Tim was a USILA All-American, All-State, and Boston Globe All-Scholastic Team Honoree.
In 2014, he became the youngest HGR alum to achieve All-American honors as a sophomore at Merrimack. He repeated this honor each year, including First-Team honors announced last week.
Also in 2014, Tim became HGR's Head coach for U-12 and High School Elite teams.
Finally, Merrimack Senior, HGR Standout and Elite Coach Tim Towler has been named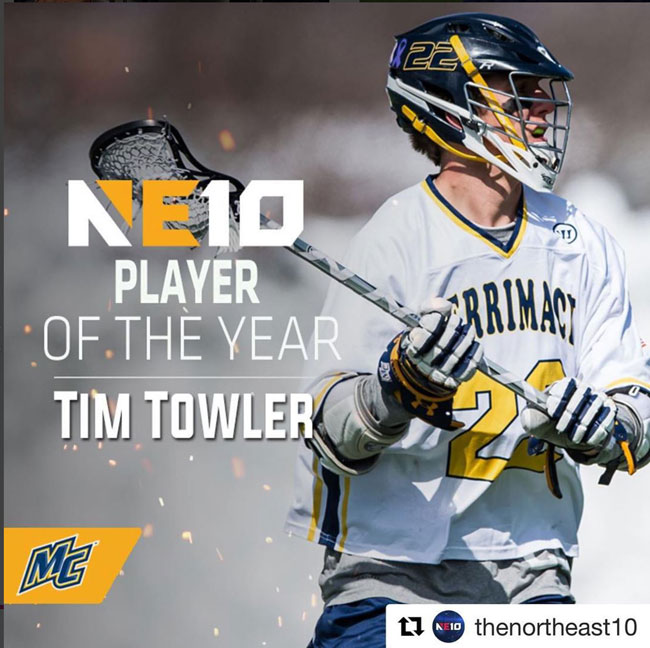 Read more about Tim Towler at http://www.merrimackathletics.com/
Enjoy a 2014  interview with this amazing player at https://hgrlacrosse.com/interview-tim-towler/
Thank you, tim, for continuing to make the entire HGR family proud of who you are.