There is no such thing as being in 'too good' physical shape. There is room for improvement even among HGR's most talented athletes, and we hope you take advantage of this exciting bonus offered to our Elite players.
Mike Boyle Strength & Conditioning offers HGR ELITE lacrosse team members comprehensive athletic performance training at a 15% discount from the general public cost. This discount applies to all of MBSC's programs, including their highly qualified personal trainers.
MBSC's results- driven approach covers every aspect necessary to achieve your sports performance goals. Their full-body approach to training has earned them the top spot in Men's Health magazine's Best Gyms.
With your discount, you can join the Women's US Olympic Hockey Team and other Olympians, as well as professionals from the NFL, NHL and AFL on your way to be the best you can be!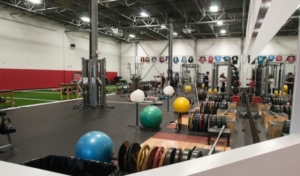 Visit www.bodybyboyle.com for information and inspiration.
You can also visit them on Facebook and Twitter .