We are celebrating Halloween in true HGR Style! Look what we're up to:
HGR-O'Lantern!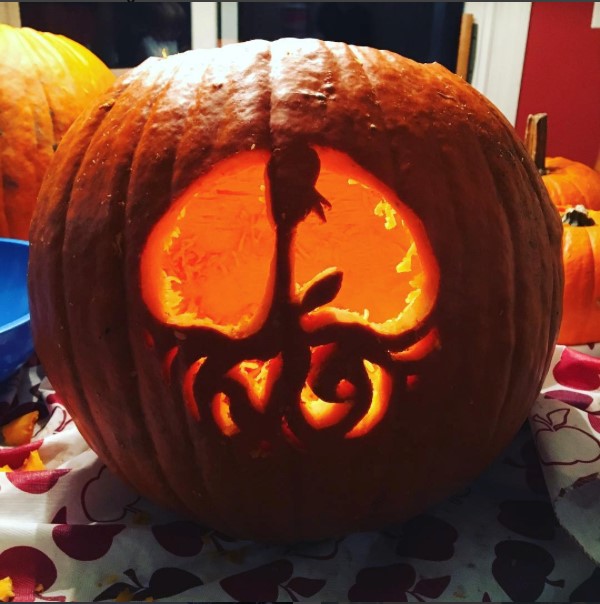 Jack Savoie, a 7th-Grade HGR Elite player, carved up an official HGR jack-o'lantern — which makes it an HGR-O'Lantern, OF COURSE — to "highlight" the fall season. Jack, by the way, is a member of the 2022 elite team that took first place at the 2016 Scarecrow lacrosse festival. Read about it HERE.
Meanwhile, back at the indoor field, our coaches show true Halloween "Spirit."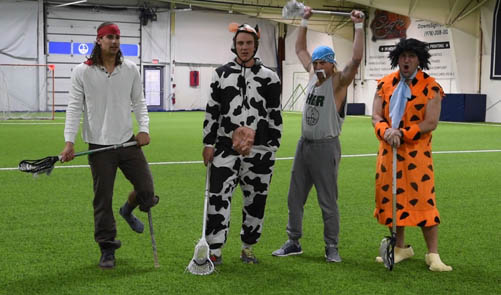 L-R: Coach Jack Sparrow, Coach Cow, Coach Hogan and Coach Flintstone.
HAPPY HALLOWEEN, EVERYONE!