HGR Lacrosse Hall of Fame — Tim Towler
Tim got his start at HGR in 2010. He played HS lacrosse at Masconomet Regional High School where he was a four year starter. While at Masco, Tim was named an All League player three times and an All American once. Currently, Tim attends Merrimack College, where he was recently named a third team All American for Division 2.
Tim has the following to say about his time at HGR: "My favorite part about this program was definitely the coaches–both in how much knowledge they had with lacrosse, and just being really cool guys who have the power to make anyone into a great lacrosse player."
"I also liked how local they were compared to other teams. I could go into HGR and practice shooting etc… any time I wanted, which I took advantage of.
Here are his Q and A answers: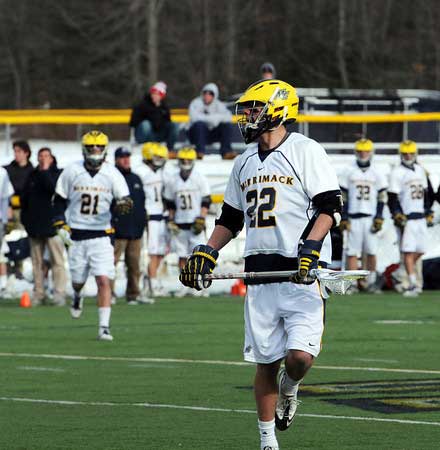 I got started with HGR when I was a sophomore in high school, in 2010. I heard about it from a buddy on the team who told me  it was a great group of guys who know their stuff,. So I gave it a shot.
I played at Masco Regional High School as a 4 year starter for the varsity team.
In high school I received All League player 3 times and All American 1 time In college I received 3rd team All American for Division II as a sophomore. As a team in high school, we won the Cape Ann league three times and made it to Division 1 semi final game twice.
Looking forward, Tim wants to bring his game to a higher level. He says, "I have been told I am a great lacrosse player. But as a player I see so much room for improvement, dodging, shooting–even the small things like ground balls, throwing catching, etc. Another big goal for me is to win the NE-10 league and go to the National Championship and take that as well."