You think Summer was hot? Wait until you discover HGR in the Fall.
October is a very exciting month for HGR Lacrosse. Here's why: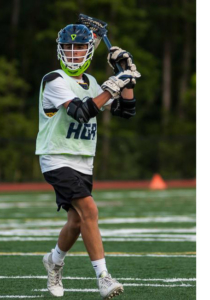 REGISTER NOW for the first All World Box Lacrosse Academy clinics. This exciting program has sessions for all players from 4th grade through adult and runs tomorrow, September 30 through Sunday, October 2. Sign up now!
The Elite Youth and High School Girls take their first trip to Maine on Sunday, October 2 for the Maine LaxFest in Portland. Then on October 15, they head to Devens, Mass for the Rev Chill. Take the trips and support these girls!
We at HGR are proud of our young players. Our first Columbus Day Youth Appreciation Torunament, held on October 10th right here at Home Grown Indoor Sports, is our way of honoring these players and their coaches. The cost is just $10 per player. To learn more and register for this day of fun and action, please visit https://hgrlacrosse.com/columbus-day-youth-appreciation-tournament/.
HGR's Boys Youth Elite kick off their fall tournament season on October 15 at the Scarecrow Festival, and a return trip to Ashland on October 30 for the PrimeTime Shootout, where our 2020 team were the champions in 2015! Our High School Elite picks up on November 6th at the UMass Mid-Fall Classic.
HGR's lacrosse leagues begin their 8-week season on October 22. We have the largest league in Massachusetts, and the teams fill up fast! Register now! Visit https://hgrlacrosse.com/programs/leagues/ for more information and to secure your place.
We have introduced a New Hampshire Player Development Clinic for the convenience of lacrosse players nearer to Hampstead, New Hampshire than North Andover Mass. This program runs for 8 sessions, October 18 through December 6th. Sign up now before this clinic fills up!
Registration is open for Session 3 of our Massachusetts Player Development Clinic. The first program runs from October 24 – December 9, so get your registration in now!
There is so much more coming up in November and December as well. Check back for updates!