Coach Smyth's 2017 team went to the final four with an undefeated record throughout the first two days.  They were eventually bested in the final four game but not before knocking out 3 very strong Long Island teams as well as another freshman team on their way to the playoffs.
All of our other teams put forth strong showing and our players received a ton of interest from college coaches.  We also had three players selected to participate in the tournament all-star game.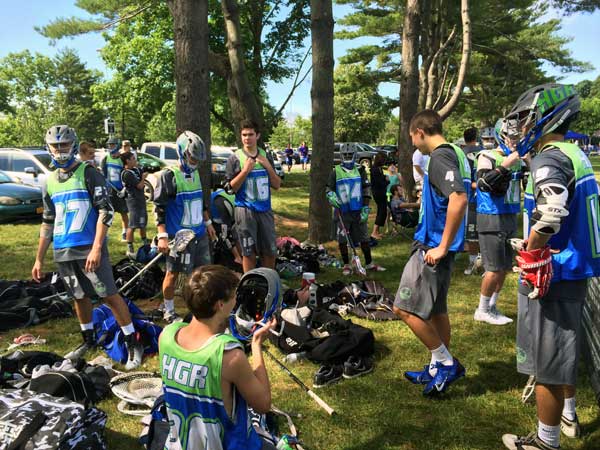 2016 blue team getting ready to take the field for the first game.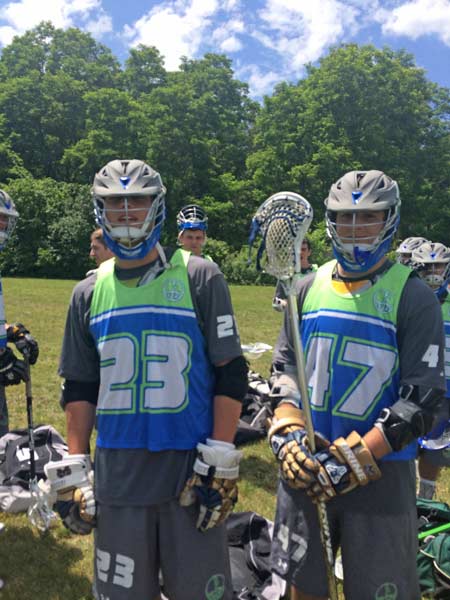 2015 boys Harrison Hahn and Brandon Swarts pre game on day two.  Hahn and Swarts there is a Star Wars joke to be made here.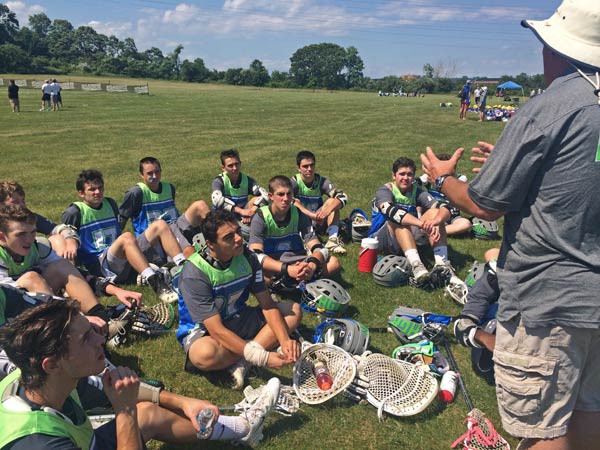 5646 Coach Whiteway post game recap with the 2016 Blues.  He is not virtually wringing anyones neck as much as it appears that he is.
Coach O'Neil and Coach Smyth couldn't help themselves from throwing on some pads while we were supposed to be getting our HGR tent from Merrimack.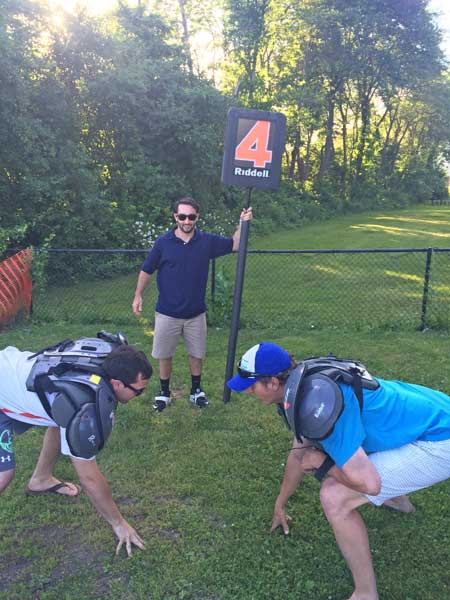 Coach Melaugh gets into the action with the down marker.  Followed immediately by a less than impressive hit and all of us jumping in cars to head to Long Island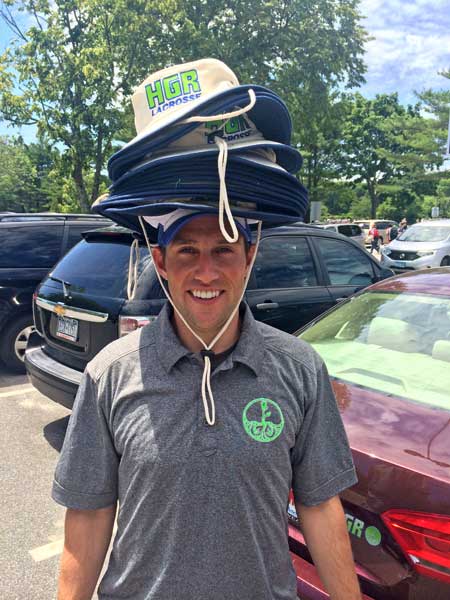 Caps for sale!  Unloaded some HGR bucket hats in under 5 minutes.