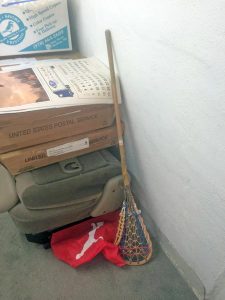 Coach Brazill was picking up promotional flyers from HGR's print guy, Keith Killian, from North Shore Print–who is the man! And he had this old lax stick just laying around in his office.  It's such a small, tight knit community and we thought this was a classic example of our wonderful lacrosse community
Once a lacrosse player, always a lacrosse player.
Looking forward to spending more time with our phenomenal lacrosse community in the New Year!