HGR 2019 Boys Summer Elite Program
Home Grown Indoor Sports
400 Osgood St.
North Andover, MA 01845
What you get with HGR's Summer Elite Program
Click + to expand
Who's Coaching HGR Summer Elite?
Our staff is comprised of head and assistant college coaches of nationally ranked programs, several head high school coaches, current and former professional players as well as former and current college All-Americans:
Bryan Brazill – Founder of HGR Lacrosse and offensive coordinator of Merrimack College
Peter Smyth – Vice president of HGR Lacrosse and head coach of Austin Prep
Grant Whiteway – Founder of Raptors Lacrosse
Mike Morgan – Head Coach of Merrimack College
Scott Corcoran – MLL Player for the Long Island Lizards
Greg Melaugh – MLL Player for the Florida Launch
John Pynchon – Head Coach of Saint John's Prep.
Tom Dalicandro – Head coach of Concord Carlisle High School, 2018 DII Coach of the Year
Matt James – Head coach of Melrose High School. Eastern Mass Coach of the Year
Dave Walsh – Head coach of Lexington High School
Ken Blaszka – 2017 Eagle Tribune coach of the year and Head Coach of Timberlane Regional High School
Dan O'Brien – Head coach or Burlington High School
For a complete list and bios of our coaching staff
click here.
Why HGR?
Unparalleled coaching staff
12 years in business
High level coaching focused on increasing players lacrosse IQ and skill sets.
A fun and competitive learning environment.
A club that gets the whole picture from development to recruitment.
Summer 2019 Tournament Schedule
HIGH SCHOOL BLUE TEAM
June 22nd and 23rd  — Big X Classic
July 7th — Bulldog Bash
July 12th– 14th — FLG in 3D
HIGH SCHOOL GREEN TEAM
June 15th  -16th –Primetime Shootout
July 7th –Bulldog Bash
July 13th – 14th –Lake George
YOUTH
June 29th-30th –Blatant Summer Showdown
July 13th – 14th –Lake George (Blue and Gray); Trilogy Providence (2023 Green only)
July 20th – 21 –Stowe Lax Festival, Stowe VT
Summer 2019 Tournament Lodging
Click links for more information
June 22nd – 23rd — HS Boys Blue Team
June 29th  – 30th — Youth
July 7th, 2019 — High School Boys
July 12 – 14, 2019 — High School Boys
July 13th – 14th — Youth Boys Green Team
July 13th – 14th — Boys HS and Youth Blue and Gray teams
July 20th – 21st Youth Boys
Practices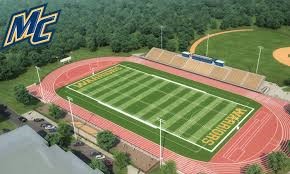 Practice schedule to be determined
Outdoor practices will be held at Merrimack College's new, state of the art facility
Indoor practices will be held at Home Grown Indoor Sports
4 Day training camp week to start the summer (2 days outdoor, 2 days indoor)
2 Practices a week for the rest of summer (1 outdoor, and 1 indoor)
What Else Do You Get?
Recruiting guidance through every step of the recruiting process (High School only)
Professional filming of your tournament games to create highlight tapes (High School only)
Uniforms Game jersey, shorts, shooting shirt and helmet (Helmets high school only)
Training camp We start our summer season off with a week of training camp at Merrimack College.  Four straight days of getting to know teammates, coaches and systems.
Weekly skills practices. Each week we will focus on a different skill or aspect of the game. In this setting we will work on all the things we are not able to work on in a team setting due restraints of having to put in team concepts and and keeping practices moving at a high level and pace of play. We develop everything from fundamentals and advanced skills to lacrosse IQ and conditioning.
Weekday open field / shoot around time: Players will be able to come in and shoot buckets of balls, condition, or just have a pass with their teammates every day of the week.
30% off all String King products for all players in our program.
15% off Mike Boyle Strength and Conditioning

Watch our founder, Bryan Brazill, speak about the HGR Elite Program.