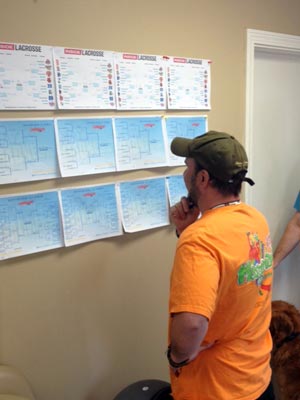 While we're sure that everyone knows Rob, HGR's office manager, we thought it was high time that he was given some press.
Here's Rob checking out our NCAA tournament brackets that we all filled out for Championship weekend is this weekend.
He was calculating the scores and figuring out who needs to beat who in order for each person to win the bracket. No small job!
Rob helps keep everything running smoothly around here!