Hard to believe that there is but one weekend left in this unforgettable season of HGR Indoor League Lacrosse. We hope for a big fan turnout at the remaining games.
Here's the schedule for week 8: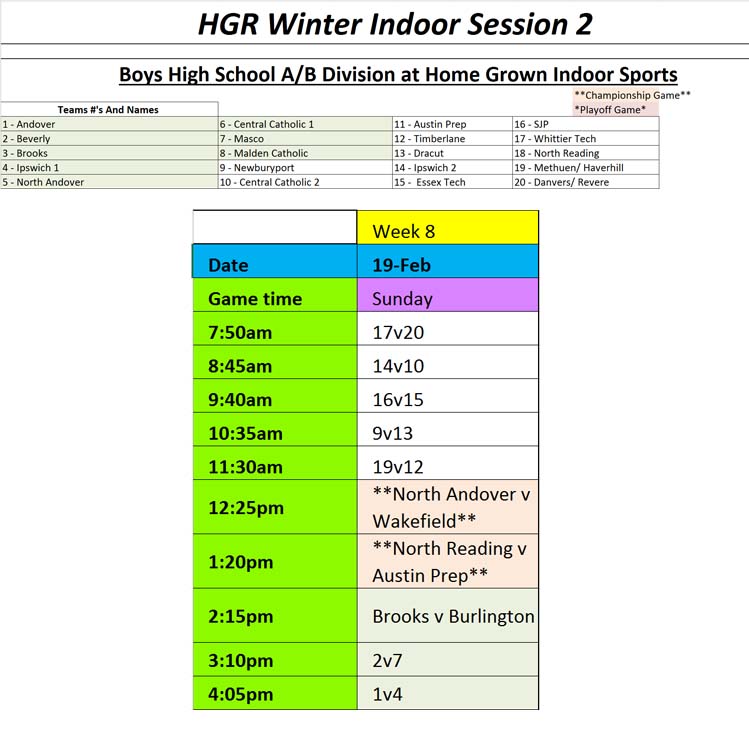 HIGH SCHOOL GIRLS AT HOME GROWN LACROSSE: SCHEDULE COMING SOON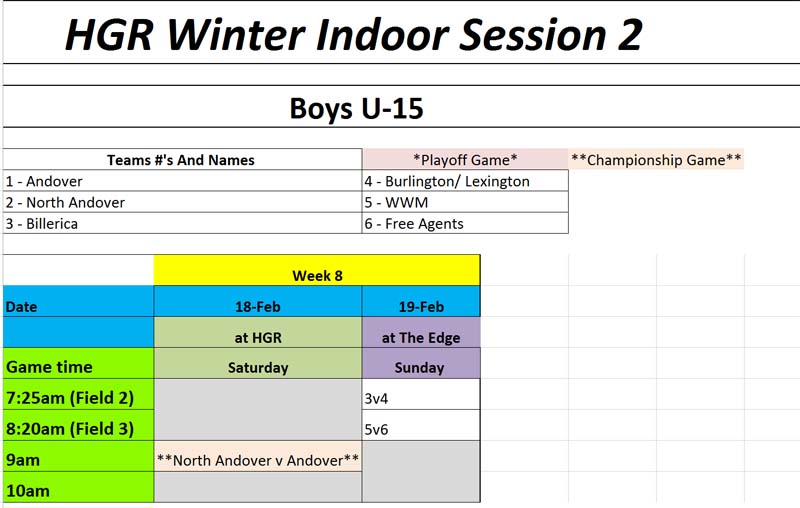 Good luck to all next week!