That's right! This weekend marks the return of Boys Summer Elite lacrosse season, AT LAST!
This weekend our 2021 and 2023 boys BLUE and the 2024 BLUE and GREEN teams will compete at the Ocean State Showdown . The tournament organizer Trilogy Lacrosse has strict COVID safety measures which you can read at Trilogylacrosse.com
Likewise, rest assured that for the remaining games, tournament organizer Primetime Lacrosse is making every attempt to make all of their tournaments as safe as possible for our athletes and spectators. You can read their  COVID-related procedures below, and CLICK HERE for even more information.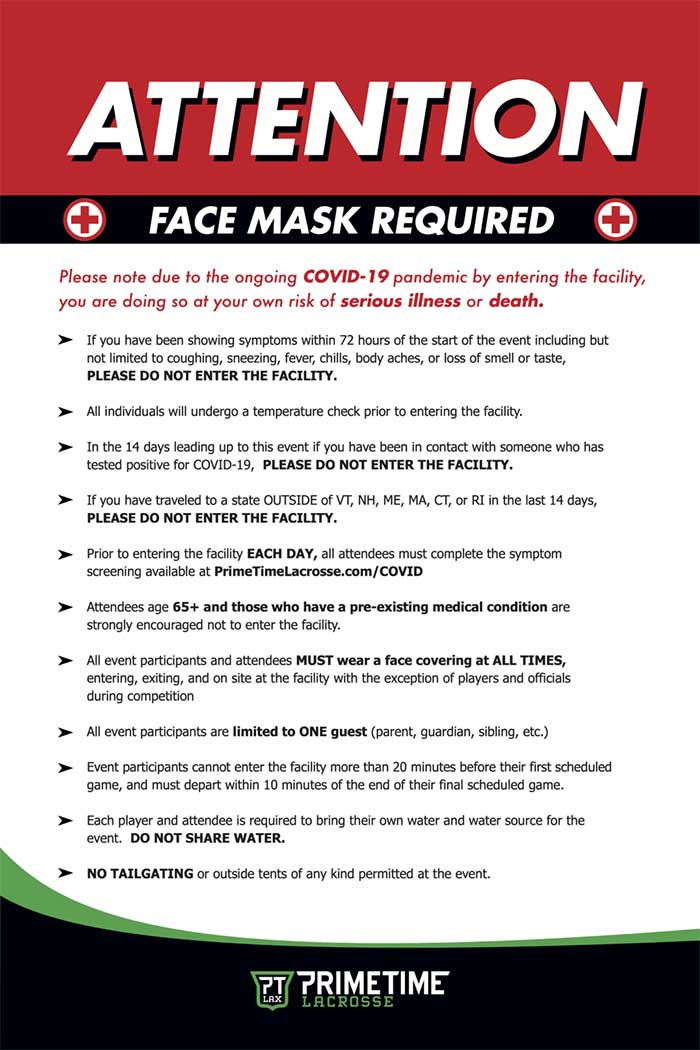 Our GIRLS teams begin their tournaments on August 8th.
BE SAFE, HAVE FUN!