Congratulations to both high school teams who finished third in their brackets at the Stowe Lax Fest. The HGR Blues finished 3rd in the A bracket and the HGR Greens finished 3rd in the B bracket. Great way to wrap up the summer. Looking forward to keeping the momentum rolling into the fall. Fall tryouts are right around the corner. Sign up today!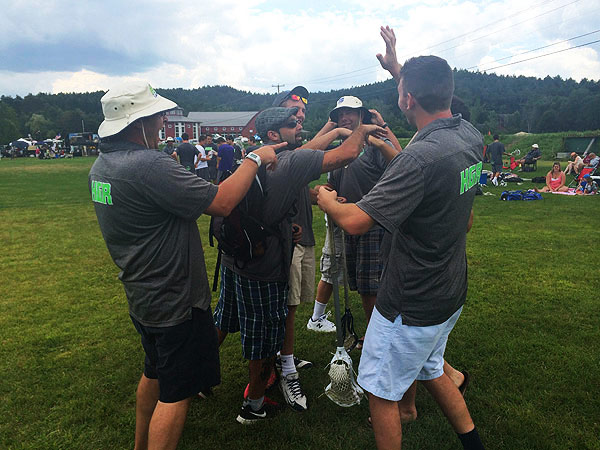 Coach Brazill gets an excited reaction from the coaching staff after sharing photos of the great house they got for the weekend.

This is the awesome view of the mountains from rental house back deck.

Coach Towler and Coach Corcoran getting the U-13 boys ready for their first game Saturday morning.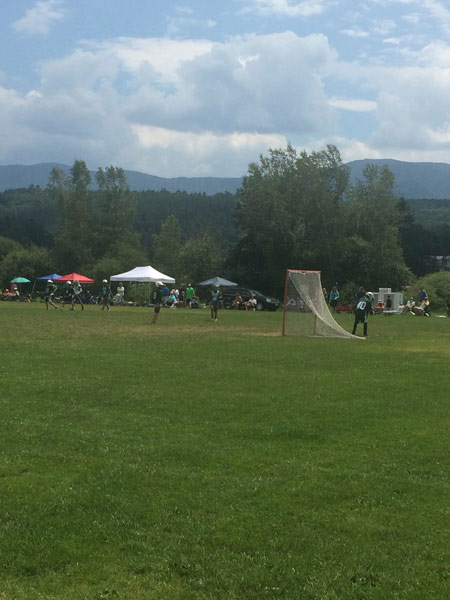 The beautiful backdrop of Stowe VT that players, parents and coaches got to enjoy all weekend.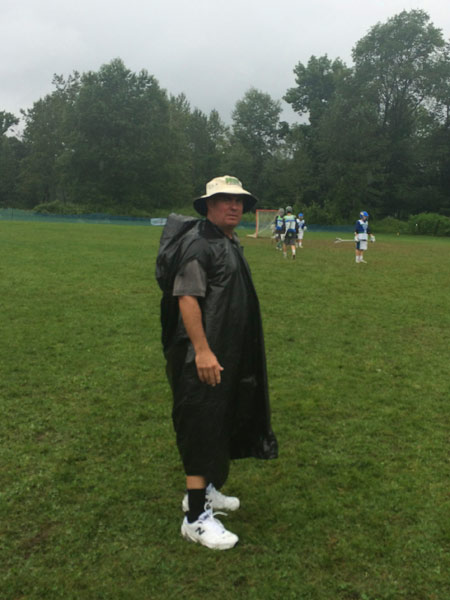 Coach Whiteway was fully prepared for the on-and-off downpours on Sunday.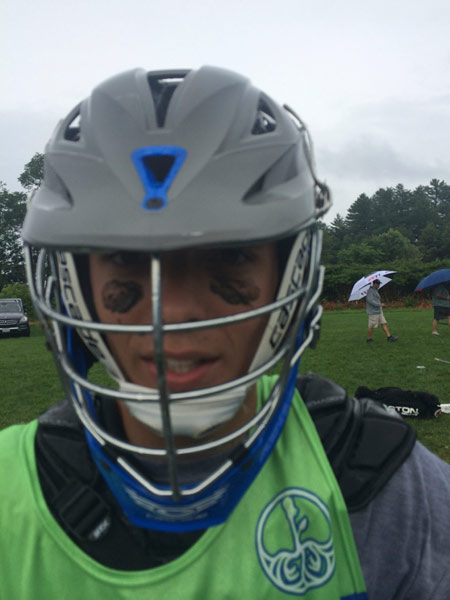 Chris Morgan made use of mud from the field for "eye black" late Sunday afternoon. There was plenty of mud to go around.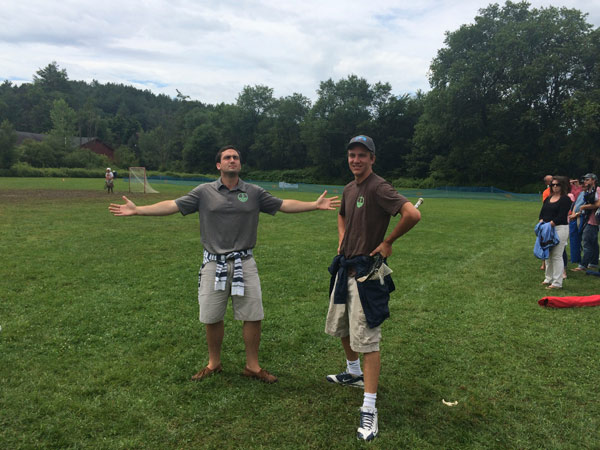 Coach Smyth and Coach Towler enjoy a little sun once the rain finally gave up.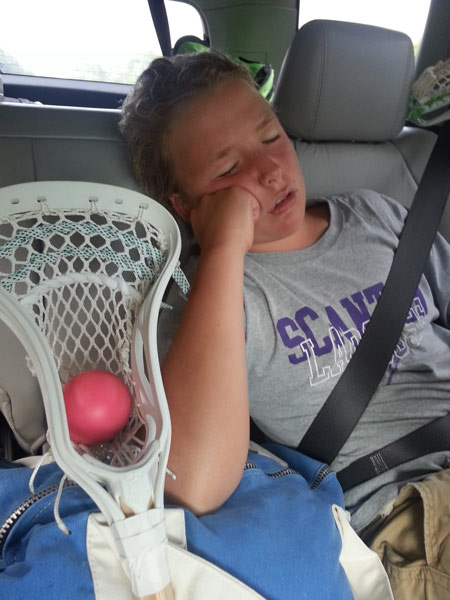 Michael Ott wiped out after a great summer of U-13 fun.