by Coach Bryan Brazill
So every tournament for the last 7 summers I would play a game with whoever I was coaching with.  The coach who can get the furthest out onto the field without being noticed, yelled at, or flagged by a ref wins.  You get as many tries as you want a game to one-up your fellow coach, but if you keep getting caught the refs get progressively more upset.  If you get a bench penalty, then you are out for the rest of that game and will almost certainly lose to the other coach.  Well, that game is now dead because of the following once-in-a- lifetime performance by Coach Connolly.
Usually if you make it out to the restraining box, it is good for a win that game.  We started snapping shots right here when coach Connolly broke for X attackman at the center of the box.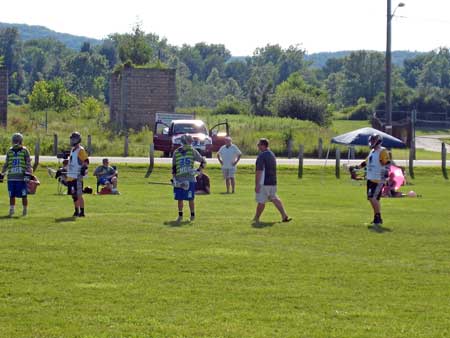 Then we were shocked when he started casually walking over to the Warriors far side defenseman (who, if you look closely, is laughing.)
By the time he got up to the face-off X to take a couple of fake face-offs, the entire sideline was in stitches.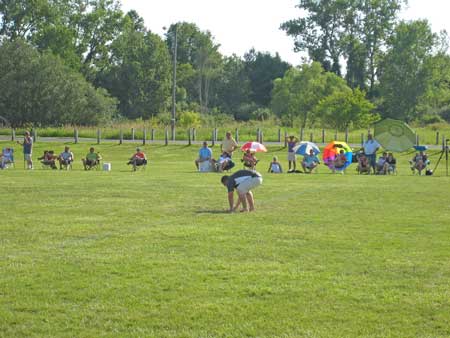 He then returned back to chat it up with Easy E and his defenseman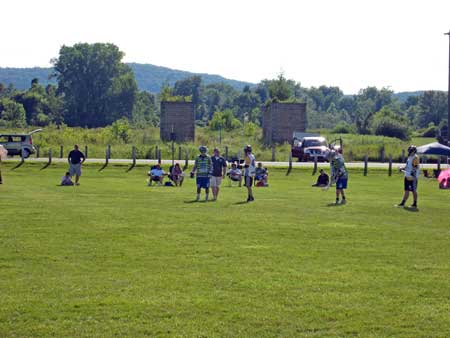 He finally triumphantly touched the far sideline and began his walk back to the bench completely unnoticed by a single official!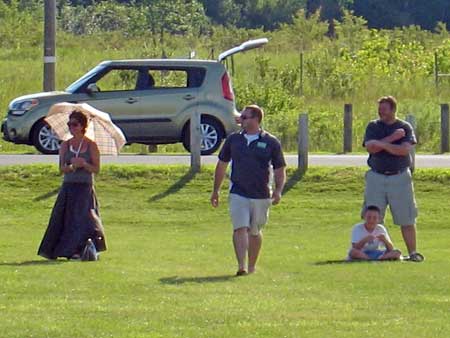 Now we need a new game to play!