This will be a busy weekend for our lacrosse teams. Check the League Schedule, the Tournament Schedule, and of course your HGR Fall Practice Schedule 2014.
On Sunday, BOYS will be competing in the Fifth Annual Scarecrow Festival. The Scarecrow Festival is for boys grad years 2019 through 2023, and is hosted by New Hampshire Tomahawks Lacrosse. Tournament rules and schedules can be found at http://www.nhtomahawks.com/page/show/392181-scarecrow-festival-tournament.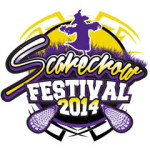 The action will take place at
ForeKicks
23 Fremont Street
Taunton, MA.
If you're not playing or practicing, come to Taunton to support our HGR boys!