Proud happenings this week for HGR Lacrosse.
Greg Melaugh nets a hat trick for the Denver Outlaws in his third game in the MLL.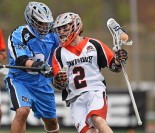 "Haus notched his second of the game on a man-up opportunity before Denver made their run, which featured goals from Law, Drew Snider, Greg Melaugh, and Michael Bocklet."
"Melaugh scored to complete his first career hat trick and give Denver their final total of 15 goals."
Read the entire game recap here.

Coach Connolly remains hot as well scoring in his second straight game.

Coach Morgan (Head Coach), Coach Brazill (Offensive Coordinator) and Coach Pollack (Defensive Coordinator) led the Merrimack men's lacrosse team to their second NCAA Tournament bid in program history.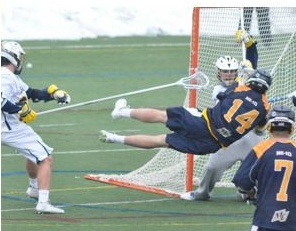 "After finishing the regular season with a 12-2 record and earning victories against two ranked foes, the third-ranked Merrimack College men's lacrosse team has earned an at-large selection to the 2015 NCAA Division II Men's Lacrosse Tournament, which was announced via Selection Show on Sunday night."
Read the entire article here.

Coach Richards' Austin Prep girls remain perfect with an 11-0 record.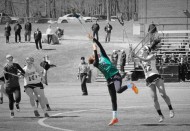 Coach Richards led her girls to an 18-4 record in her first year at the helm and won the CCL championship. Her girls also advanced to the second round of states. They are primed to make a deeper run this year and the HGR community can't wait to watch.


Coaches Connolly and Smyth sit in first place atop the MVC.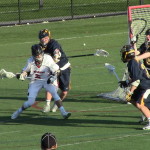 The North Andover Knights won two incredible one goal games over MVC rivals last week besting Billerica 9-8 in an overtime thriller and hanging onto the lead against Andover 7-6.
You can check out highlights from both games by clicking here.

Coaches Towler and Corcoran were selected to the NE-10 all conference team.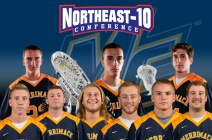 Coach Towler received All-American honors in 2014 and adds to his resume in 2015 with the NE-10 conference team selection. Towler, a junior captain of the Warriors, has 36 points on the season and is expected to be incredibly important to Merrimack's offense as they enter the NCAA tournament.
Coach Corcoran, also a junior captain for Merrimack, was selected to the NE-10 conference team and is a front runner to be selected to the All-American team next week.
Congratulations all around!