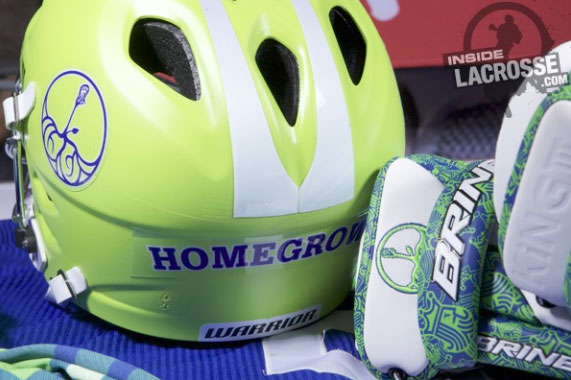 We recently got some pretty big love from insidelacrosse.com and their gear zone. Great article with one glaring exception, no mention of Peter Smyth. That's like an article about the Beatles and not mentioning John Lennon.
Pete is the head coach at Austin Preparatory School in Reading, MA where he still holds the all time scoring record as a player and in his first year as head coach boasted a 14 win season. Pete was a stand out college player tearing apart the Commonwealth Conference for the four years he attended Nichols College. Aside from all of that Peter is the head boy's program director here at Home Grown Lacrosse and the essence of what the company is all about.
Peter does it all here. He is the head coach of one of our Academy teams, runs and organizes ALL of our indoor programs including flag football and soccer foot skills and is a favorite among players.
So from everyone that is Home Grown… we love you Pete and we couldn't do it without you.