North Andover High School hosted the 9th annual 2014 HGR Lacrosse Summer Youth Camp last month. More than 125 enthusiastic boys and girls, grades 2 through 8, fully enjoyed  the 4 days of laughs and learning.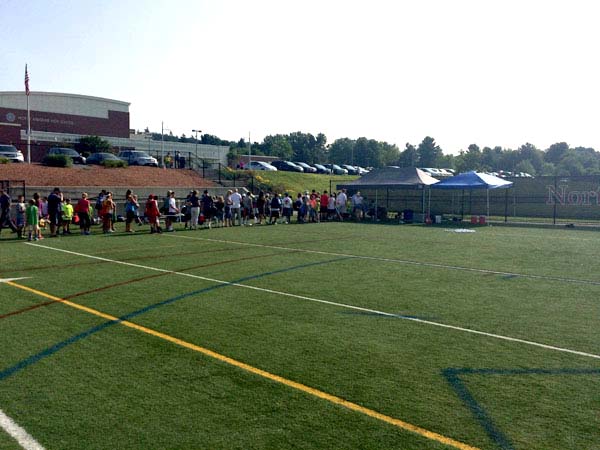 More than 125 campers line up for check-in. They were all great kids!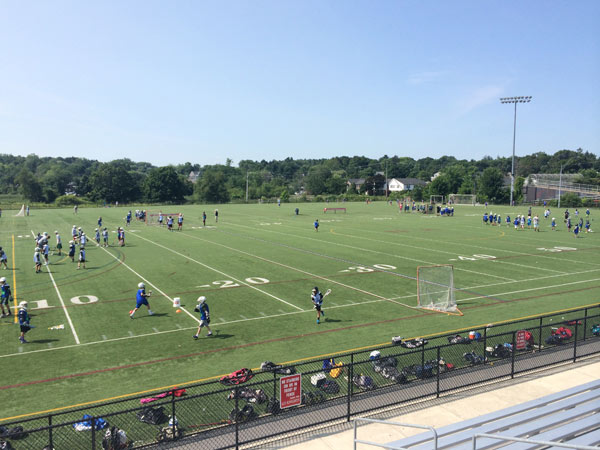 Each morning of camp begins with station work where players would learn a different fundamental discipline from a set of coaches in their area of expertise. The stations last 20 minutes then the players rotate to a new station.
Who says pineapple socks are non-regulation?
Coaches Ryan Connolly and Kellan Page review the afternoon schedule for day two.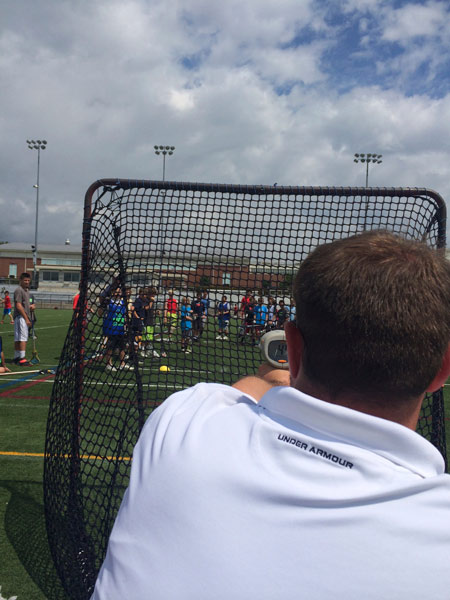 Coach Ryan Connolly manning the radar gun for the Lacrosse Olympics on the morning of day 3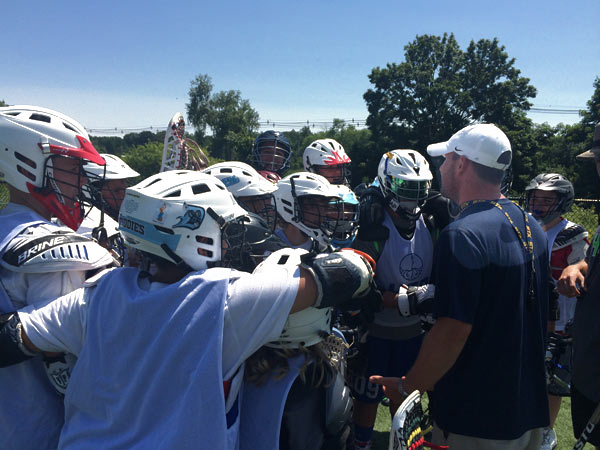 Coach Morgan gets his team of U-15 players ready for their first scrimmage of the afternoon.
After the exhilarating Braveheart, players contemplate "sticks in the middle" to split up teams for the second scrimmage of the afternoon.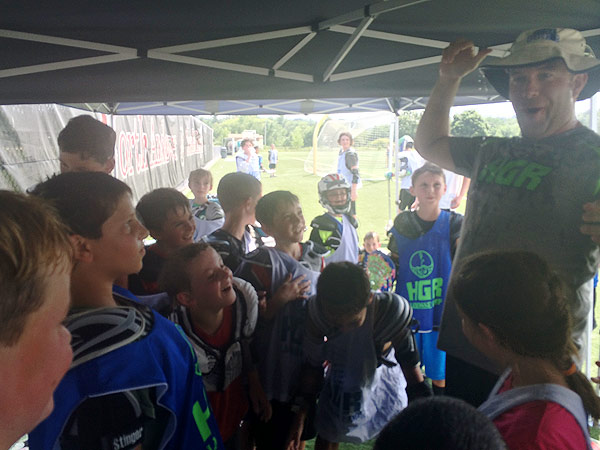 Coach Beckett wears a bucket hat full of ice and water on a very hot day two of camp. The campers seem to enjoy the show.
Camper Jack Savoy gets the royal treatment while moving the benches from field 3 to field 1.
Players gather as they prepare to head home after day 3.

On day 4, the campers, who all loved the "star-fish stretch," wanted to do it for the camp pic this year.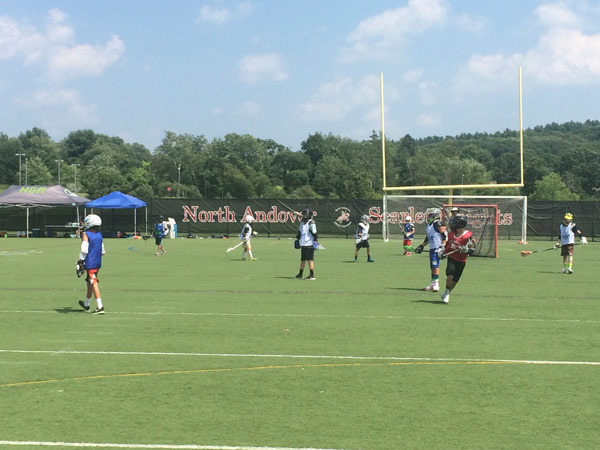 Players enjoy the last game of 2014 HGR Summer Youth Camp.