Session 3 Indoor Lacrosse League
Registration for our third session of Winter Indoor Lacrosse is open for High School Boys.
Session 3 runs for 7 weeks, from February 27th/28th – April 18th, with no games Easter weekend. 
For full information, visit https://hgrlacrosse.com/indoor-lacrosse-league-session-3/        

If you're not familiar with HGR's Lacrosse League, here's some of what our founder, Coach Bryan Brazill, has to say about this popular offering: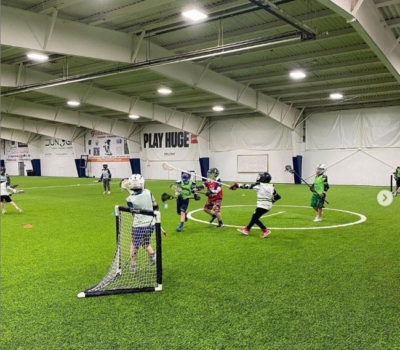 This year marks the 12th year of the HGR Indoor Lacrosse League.  Last year we broke our participation record with over 1,000 players running across 3 facilities. The number of participants assures one thing – Competition.  Not just competition, but the appropriate level of competition for you and your team. Our A Bracket features the best teams in the area fighting it out each week for bragging rights, while our B Bracket features newer programs and fantastic JV programs doing the same thing. Either way, our goal is to ensure a close, competitive and safe game every week for every team.
The number of years we've been doing this assures another thing – we know what we're doing.  Running a league of this volume takes a lot of administrative work to run smoothly. Our games get off on time, our standings are fair and accurate, our communication is second to none.
We don't coach the league.  Kids spend enough time nowadays getting coached.  Our goal is to provide the absolute best sandlot lacrosse experience we can, and let the players play however they like.
We guarantee goalies. We hire "on-call" goalies each week so if a team shows up without a goalie, they're not left shooting on a trash can.  Nothing kills the competitiveness of a game faster than not having a keep between the pipes!  We've eliminated this problem. 
Read more at https://hgrlacrosse.com/indoor-lacrosse-league-session-3/