Get to know our 2019 Girls Elite coaching staff
You may not know it by looking outside, but our Summer Elite Season kicks off in a few weeks. It will be a very active season, with practices and training camp beginning shortly, and our first tournament —  High School Girls at the IWLCA New England Cup at UMass — will be on the weekend of June 8th and 9th.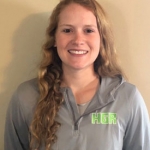 We are beyond stoked to have Kristy Robertson as our Girls Program Director. She is a strong, experienced leader with excellent teaching skills, and is a good communicator as well as a good listener.
Our High School coaches are Jess Angerman, Clare Blomberg Emily Mott, and Brittany Whiteway. Coaching our 2023 girls will be Sarah Waldrep, and Catie Walsh will be coaching our Youth Gold team.
Meet your coaches, get to know their faces and a bit about their backgrounds at https://hgrlacrosse.com/girls-lacrosse-coaches/.