2021 will mark our 12th year running our Soccer Foot Skills program coached by Roland Dudney.
Our winter soccer training sessions are broken up into three separate courses, beginning in October, December and January. Classes are limited to 20-24 students (depending on age) to ensure optimum personal attention, so reserve a space today to avoid missing out on Roland's expert tutelage.
U8 – U14/16
Session 2 runs from  – January 4 – February 19, 2021
1 hr sessions
7 weeks of classes
Cost: $155/student
Session 2 classes will be held Wednesdays, Thursdays and Fridays.
Wednesdays:
U8         5-6 pm
U10       6-7 pm
U12       7-8 pm
Thursdays:
U8         4-5 pm
U10       5-6 pm
U12       6-7 pm
U14/16   7-8 pm
Fridays:
U8         4-5 pm
U10       5-6 pm
U12       6-7 pm
U14/16   7-8 pm
Demand for this program is always extremely high. We anticipate the same for the upcoming season.
Once classes are sold out you will be placed on a waitlist. If you are waitlisted we will contact you to try and place you in one of our rollover classes. Please be sure to sign up for the waitlist and we will do everything we can to accommodate all players and families.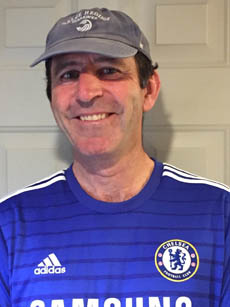 Coached by Roland Dudney
HGR is proud to present the 12th year of our winter soccer camp series, Foot Skills with Roland Dudney. Originally from England, Roland grew up playing soccer.
NSCAA Director of Coaching Diploma
He has coached all levels of soccer from town to Olympic Development, boys and girls
Holds an NSCAA Advanced National License
Roland also holds a USSF "C" License
Previous Mass Youth Soccer Association Instructor
Started Home Grown Soccer Foot Skills Program 12 years ago
Currently Director of Coaching for North Andover Soccer