Get yourselves registered now!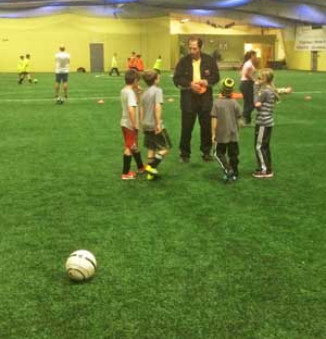 Our futsal-inspired soccer program begins tomorrow, January 30, 2019. The games are played on Wednesday nights, 8:00 – 9:00 p.m.  This program is for U-12 Players Only! It runs for 7 weeks, from January 30th – March 13th Wednesday nights, 8:00 – 9:00 p.m, and are played at our beautiful indoor facility, HGR Indoor Sports, at 400 Osgood St. N. Andover, MA
These games are inspired by the sport of Fustal. It is a variant of soccer played on a smaller indoor field with a smaller, heavier, less bouncy ball. Games consist of 2 teams comprised of 5 players per team, one of whom is the goalkeeper, with unlimited substitutions allowed. The ball and rules create an emphasis on improvisation, creativity and technique as well as ball control and passing in small spaces.
Registration is open!

You can learn all about this cool sport at https://hgrlacrosse.com/futsal-inspired-soccer/.
It's a great spectator sport too! Come watch the action!