Register now for our next level clinics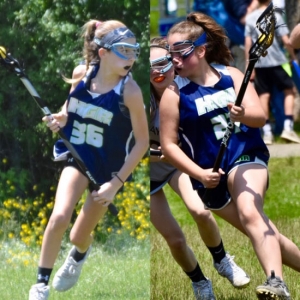 Summer '21 not only brings the excitement of Elite Tournament Season, it also provides an amazing opportunity for lax players to bring their skills to a higher level. Beginning Thursday, July 8th, and running for 5 weeks, HGR Girls Next Level Clinics  promises you that opportunity. Both offense and defense clinics are scheduled, and for High Schoolers, we offer a goalie clinic too.
The clinics are open to any girl in grades 1-4, and to current HGR players from grade 5 on up.
Here's our clinic schedule:

SUMMER 2021 GIRLS CLINIC SCHEDULE
THURSDAYS
HIGH SCHOOL
8:00 - 9:00 a.m.
Goalie Clinic
HIGH SCHOOL through 7th Grade
9:00 - 10:00 a.m.
Offense
Elusive and Explosive Dodging
Defensive Clinic
HIGH SCHOOL through 7th Grade
10:00- 11:00 a.m.
Offense
Shooting Accuracy, Speed and Deception
5th & 6th Grade
11:00 - 12:00 noon

Offense
Explosive Dodging and Shooting Accutacy/Speed
Defense
Approach and Footwork
***1st/2nd + 3rd/4th Grades
3:00 - 4:00 p.m.
***Open to Both HGR Elite Girls and Non-HGR Elite Girls
Read all about what our individual clinics have in store at https://hgrlacrosse.com/girls-next-level-clinics/
You don't want to miss this!