Boy, That Was Fast!
Yes, folks, November is upon us, and you can feel it in the air. Every day that passes is one day closer to your favorite time of year, whatever that may be. Here at HGR, Fall is hugely busy and full of excitement!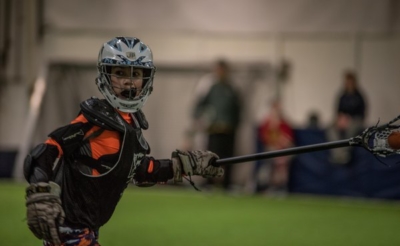 TRAINING
Our Fall 2018  Lacrosse Player Development Clinics are underway! These position-based weekly lessons are an hour of concentrated training on the fundamentals of the game, focusing on both offensive and defensive maneuvers. Read all about them HERE.
Soccer is back! Our acclaimed Soccer Foot Skills classes begin this week! We will have 3 sessions of clinics, each running 7 weeks, except for the new U-6 class which will be 5 weeks long. These lessons, run by the amazing trainer, coach Roland Dudney, sell out very quickly, so get your registration in NOW.
Hope you didn't miss out on our Soccer Team Training, which will continue through December 9. These sessions are custom-designed by Roland Dudney, in close conjunction with soccer team coaches, to zero in on specific skills and strategies to make your team the best they can be. Read about this special training at https://hgrlacrosse.com/soccer/soccer-team-training/
ELITE TOURNAMENTS
November marks the start of HGR High School Boys Fall Elite season 2018. Their first tournament is this weekend. Here's the schedule for all upcoming Fall Elite teams:
Mid Fall Classic – UMass Amherst – November 4th
Capital Clash – University at Albany – November 11th
Bulldog Fall Brawl – Bryant University – November 18th
Bulldog Fall Brawl – Bryant University  – November 11th. This will wrap up their fall '18 season.
SWAG New England Showcase – Longmeadow, Massachusetts — November 4th, the girls' last tournament this fall.
HGR INDOOR LACROSSE
We always welcome families and fans to our games. Here's how to find us:
[su_gmap address="400 Osgood Street North Andover MA"]
Home Grown Indoor Sports
400 Osgood Street
North Andover,  MA 01845
(O) 978-208-2300
(F) 978-208-2302