Boys Summer Elite 2023
Youth and High School Lacrosse
 Boys Summer Elite

Youth and High School Lacrosse
Home Grown Indoor Sports
400 Osgood St.
North Andover, MA 01845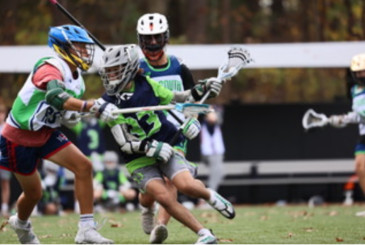 Pricing
All payment plans require a $500 deposit that is not included in the Monthly payment breakdowns

.
Tournament fees included!
 

| BASIC PACKAGE SUMMER     | 2023 Pricing |
| --- | --- |
| High School Boys    | $2,341.54 |
| Youth Boys | $1,596.36 |
 

| ANNUAL PACKAGE SUMMER   | $500 deposit + 11 Monthly Payments |
| --- | --- |
| High School Boys  | $500 Deposit + $387.00x 11 mos |
| 2027 Boys | $500 Deposit + $331.00 x 11 mos |
| Youth Boys | $500 Deposit + $298.00 x 11 mos |
Summer Base Package
Youth and High School
Top-level coaching – Not only is our coaching staff comprised of some of the best and most accomplished coaches in New England (check out the "Meet our Coaches" box below), but we go well above the industry standard in their commitment to you. Each team has 2 coaches assigned and dedicated to attending every practice and game all season long.
12 practices
3 Tournaments – Check the tournaments drop-down box for a schedule. All tournament fees are included in your dues, no hidden fees here.
State-of-the-art training facilities –
HGR Indoor Sports, 400 Osgood St. 01845
Brooks School 1160 Great Pond Rd. 01845
Uniform – Jersey, Game Shorts, Shooting Shirt, Cascade XRS helmet (helmet is included in your dues for high school players only. Youth players can choose to purchase a helmet at our discounted rate but are not obligated to.)
Weekday open field (shoot around time) – Players will be able to come in and shoot buckets of balls, condition, work on what they were taught in their small group lessons or just have a pass with their buddies on the team.
Specialty position coaching – Goalies and FOGO's will have access to weekly position-specific clinics, coached by Joe Nardella of Team USA, PLL Whipsnakes, and Tom Lavery of Bentley University.
Mike Boyle Strength and Conditioning Discount – Mike Boyle is the premier name in strength and conditioning throughout the country and he happens to have two facilities in North Andover and Woburn. All HGR players receive a 15% discount on any Boyle program they participate in.
High School Only
Extensive recruiting guidance – Personal, individualized, recruiting guidance from Peter Smyth and/or Bryan Brazill. From your first sit-down or FaceTime meeting to the signing of your NLI in the fall of your senior year, we will walk you and your parents through every step of the recruiting process.
 We will provide you with a personalized plan and path specific to your unique game and recruiting situation as well as in-person, phone and email follow-up correspondence whenever questions pop up.
Highlight tape analysis and editing suggestions – Again Peter Smyth and/or Bryan Brazill will watch your film, provide feedback, suggest edits and help make sure your film is not only putting your best foot forward but showcasing your game in the perfect light to college coaches.
 A Sports Recruits account – Sports Recruits is a powerful recruiting tool that costs $250 – $1,000 for an annual membership. You get your membership covered by us as a part of your tuition. Click here to see all that SR can do
Professional filming – HGR will hire professional film companies like First Scout and Next Level Video to film all our teams and all of their games at 2 of the 3 tournaments we will be attending. That film will be given to the players and families to use as they please but will greatly aid in the creation of player highlight tapes for recruiting purposes
Annual Pass
(Savings of $674)
Youth and High School
Everything included in the Basic Package plus all the below with a total savings of $674!
Your summer and fall dues and packages
+ 10 fall practices
+ 6 additional summer practices on top of the 12 included in the basic summer package
+ 3 fall tournaments on top of the 3 included in the basic summer package
1, 8-week HGR league pass: click here to find out more about our leagues
2, 5-week HGR clinic passes: click here to find out more about our clinics
Custom HGR / Maverik MAX Gloves ($199 value)
Custom HGR / Nike Gear package ($210 value)
↓↓ More Info Below ↓↓
2023 Tournament Schedule
High School Blue
| | | |
| --- | --- | --- |
| June 24th – 25th | Radar Invitational | West Windsor Township, NJ |
| July 14th – 16th | NLF » | Lehigh University, Bethlehem, PA |
| July 22nd – 23rd | National Invitational » | Lake George, Saratoga, NY |
High School Green
2023 Youth Tournament Schedule
Youth Blue
Youth Green

(the 28/29 and 32/33 teams will follow the green team schedule)
Players and their families are NOT required to stay at these hotels. The tournament directors have them as an option if they'd like to take advantage of the special tournament hotel rate.
HS Blue 2024, 2025, 2026
Radar Invitational
Teams attending the Radar Invitational should book properties with the Mercer County Park tag.
Make Reservations »
NLF:
Everyone is on their own to find lodging. The tournament will be held at Lehigh University in Bethlehem, PA
National Invitational: All Teams
HS Green 2024, 2025, 2026
Bulldog Brawl:
(HS Teams playing at Bryant University):
Make Reservations»
Ocean State Showdown: Smithfield, RI
2024 – 2027 divisions should book at properties with the blue "2024 – 2027 Teams" tag.
Make Reservations»
National Invitational:
Youth Blue 2027, 2028, 2029, 2030, 2031
East Coast cup
Teams attending the East Coast Cup should book properties with Rider University or Iron Peak tags
Hamilton, NJ
Make Reservations »
Vermont Classic:
National Invitational:
Youth Green: 2027, 28/29, 32/33
Bulldog Brawl
Ocean State Showdown:
2028 – 2032/33 divisions should book at properties with the orange "2028 – 2032/33 Teams" tag.
Smithfield, RI
Make Reservations »
National Invitational:
15 years of experience running championship elite teams and building networks and relationships with college lacrosse programs across the country.
High-level coaching focused on increasing players' lacrosse IQ and skillsets.
A fun and competitive learning environment.
A club that gets the whole picture from development to recruitment.
Bryan Brazill – HGR Founder – Andover High School Head Coach – 2X National Champion Coach
Peter Smyth – HGR President – Austin Preparatory School Head Coach
Grant Whiteway – Raptors Lacrosse Founder – Billerica High School D Coordinator
Scott Corcoran – Current MLL Champion – Boston Cannon – Austin Prep D Coordinator
Tom Dalicandro – Concord Carlisle Head Coach
John Pynchon – Saint John's Prep Head Coach
Anthony Nardella – Saint Anselm's College Defensive Coordinator
Ryan Nickerson – Billerica High School Head Coach
Dave Walsh – Lexington High School Head Coach
Ken Blaszka – Timberlane High School Head Coach
Chuck Compobasso – North Reading High School Head Coach
Joe Nardella – Team USA, PLL Whipsnake, Face-Off Factory Founder
Tom Lavery – Bentley University Goalie Coach
And many more
All players who make one of our summer teams will be guaranteed a spot in our program for as long as they want one. Our commitment to you is that as long as you participate, season to season, we guarantee you a roster spot. If all of our players wish to return every season, we won't try out any new kids. At the end of each season, we will ask you if you are planning on returning for the following season. If you are, you will be required to put down a deposit and on to the next season we roll! If any participants choose not to return, we will try out new players for those positions. No need to commit in advance to us for full-year or multi-year commitments, it is our job to ensure you are enjoying your experience and earn your business back year after year.  
Watch our founder, Bryan Brazill, speak about the HGR Elite Program's core values.