Happy Anniversary HGR Indoor Sports!
January 5th marks the 12th anniversary of the opening of our original indoor facility at 400 Osgood Street in North Andover. For the prior two years, our fresh, new youth lacrosse program was strictly outdoors, but once the structure was complete, the former Home Grown Lacrosse — who merged in 2012 with the Raptors to become HGR Lacrosse — grew by leaps and bounds!
It wasn't long before it became obvious we had outgrown that facility. In 2009, renovations doubled the size of the building. In 2013, we expanded again with new offices, restrooms, a spacious lobby and—most importantly—an even bigger field.
Old Field Dimensions:   165′ x 82′
New Field Dimensions:   165′ x 100′
Our latest major renovation was in 2015, adding these features to our state-of-the-art indoor sports facility:
New turf
New brighter lighting
New Bathrooms
Removed the ceiling and sideline nets
Added safety padding around the perimeter of the field
All walls are now white and we use bright orange balls to help the goalie see shots more clearly
We welcome you to stop by and check us out any time and to chat with our friendly and knowledgeable staff, and to get a live, in-person view of the place it (almost) all happens: league lacrosse games, trash can ball (our program for 3rd and 4th graders), soccer clinics, lacrosse training sessions,coaching seminars and an ever-growing and evolving offering of indoor programs.
Don't forget to say happy anniversary!
Meanwhile, enjoy these photos of snapshots in the evolution of Home Grown Indoor Sports:
TODAY: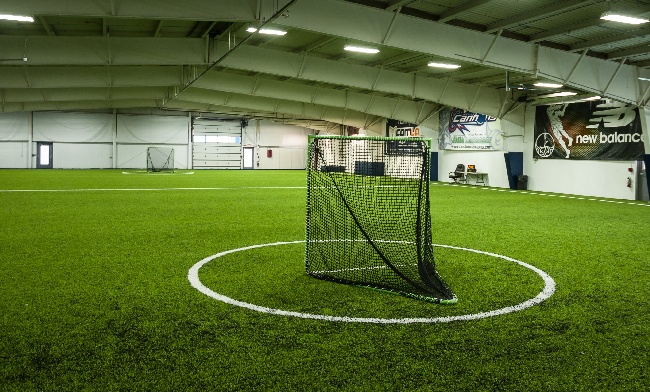 Here are a few renovation photos: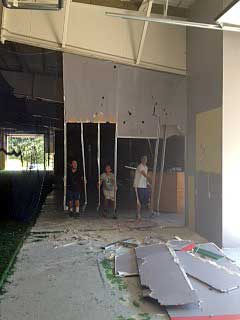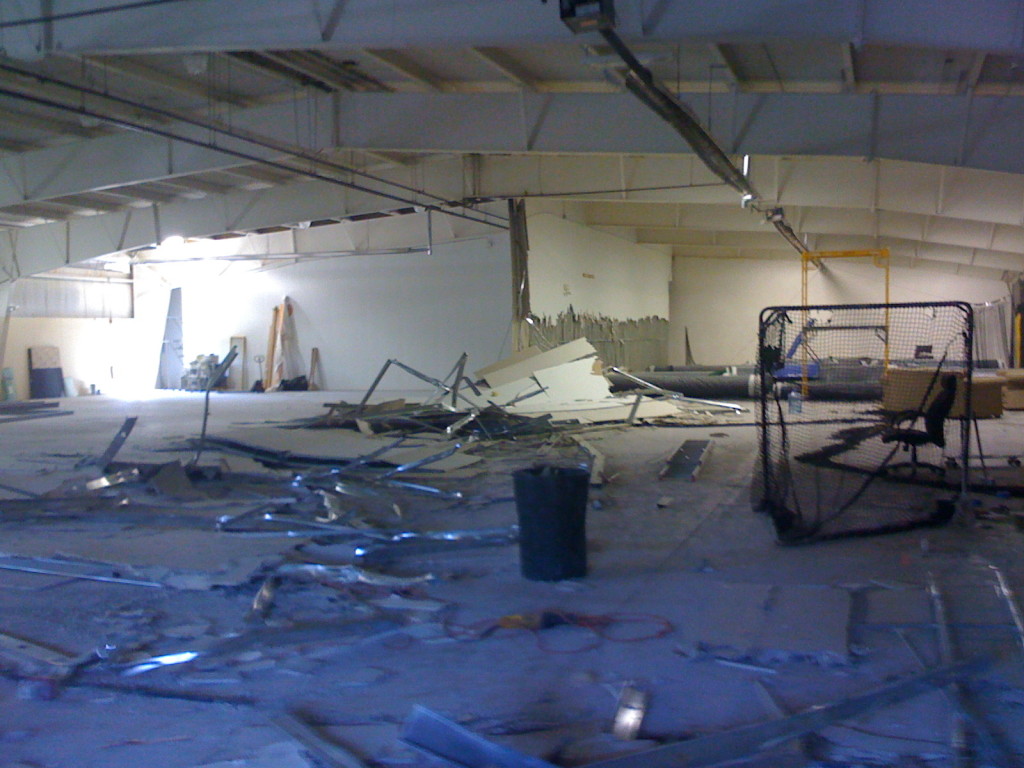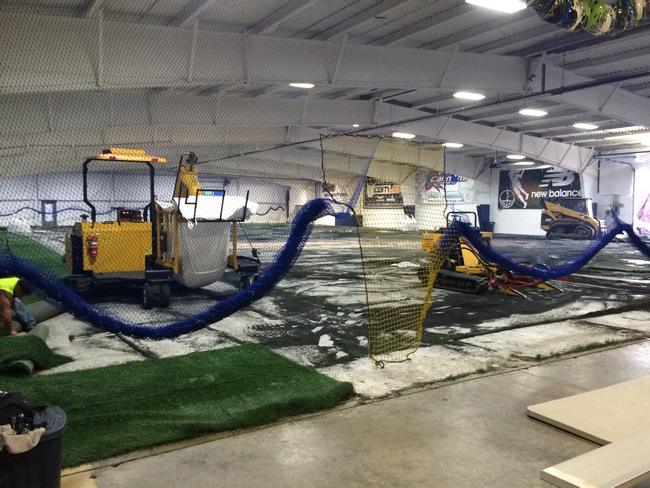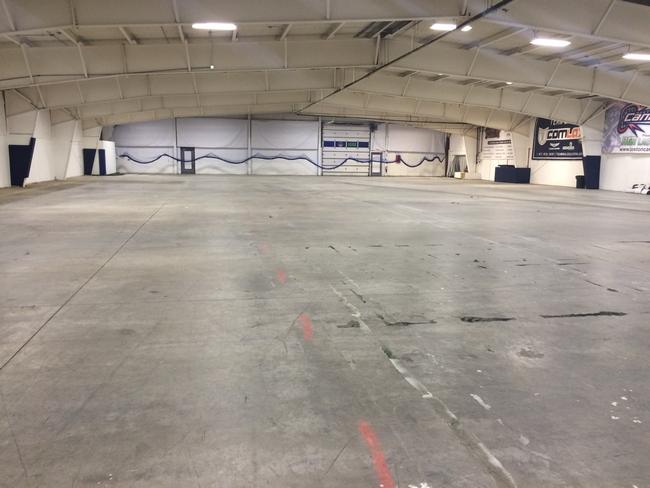 Please visit! We'd love to meet you!