Congratulations HGR Coach Pynchon and Coach Dalicandro!
To state the obvious, our coaching staff is second to none! In case you weren't aware, they all have stellar histories in the game of lacrosse, including such honors as Coach of the Year and Player of the Year, and they all have had rich lacrosse experience, whether helping to bring their college teams to championships or coaching winning High School teams.
We at HGR are extremely proud to announce that two of our Elite coaches have brought their high school teams to win the Massachusetts State Championships!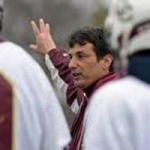 HGR Coach Tom Dalicandro brought the Concord-Carlisle Patriots to win the Division 2 State Championships over Longmeadow on July 2nd. Read more, and have a look at some great photos at Wicked Local.com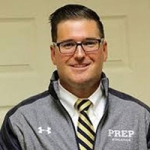 HGR Coach John Pynchon and his team, the St. John's Prep Eagles, are the 2021 Massachusetts Division 1 champs! For the first time since 2010, the team captured the title by defeating Boston College High 11-7. The Boston Herald has a great roundup of the championship game. Get the whole story HERE.