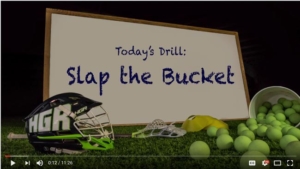 If not, you're missing out on several of the most helpful videos of lacrosse training drills available. The videos are produced by HGR and Mass Bay Youth Lacrosse League and provided to assist youth and high school lacrosse coaches get the most out of their players. Best of all, they are free for anyone to use.
The Coach's Vault videos start with a whiteboard presentation illustrating the setup, and are followed by an on-field demonstration of the drill. Instructions are clear and every video will be valuable to you and your players.
We now have over 20 instructional videos in our library! These include drills in these categories:
Offensive
Defensive
Transitional
Stick work
Our coaches add a new drill every week so check back often to keep up with our latest submissions!