If you haven't been following HGR Lacrosse on Instagram, you've been missing an inside look at us from all angles. Scattered among the team photos and action shots, you'll see that kids brighten our world. And you'll meet Gunner–the best dog in our world. See us clowning around and see some of our history. And photos of injuries that we thoughtfully (?) posted. Here are just a few of the non-action photos we've posted: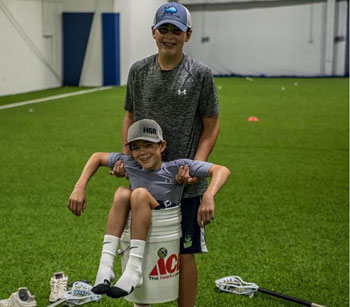 Get me outs this thing!
That's an order!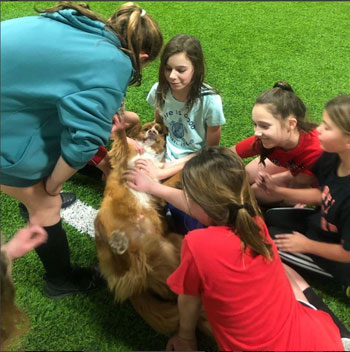 Soccer kids love our Gunner!
Gunner ain't afraid of no virus.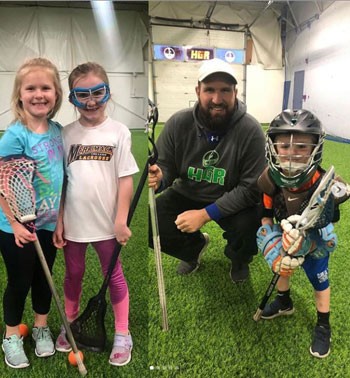 We start them early!
Adorable and helpful--good parenting shows!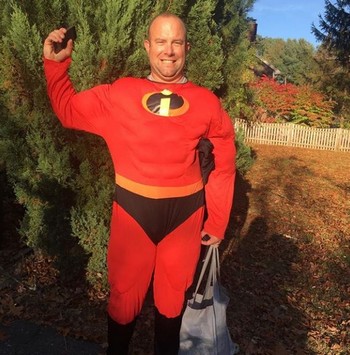 Coach Beckett between tournaments.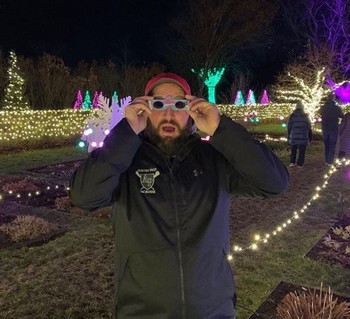 Amazed or terrified? Maybe both?
Coach Smyth modeling an old uniform.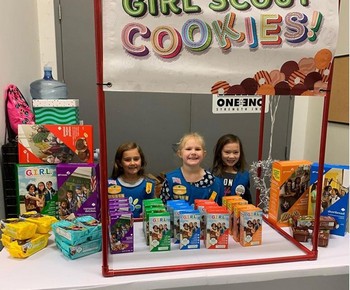 Girl Scout cookie booth at Home Grown