Find Yourselves a Podcast
At a fairly young age (research indicates age 12), Americans become familiar with the term, if not the concept of the podcast. It seems they are more popular with males than with females, and the peak ages for listeners are 12-24, with the ages 25 and up increasing steadily. In fact, 144 million people have listened to one podcast for another.
A person can find a podcast on virtually any topic, from current events to any number of tv shows. As you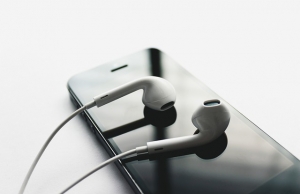 might have predicted, sports podcasts are one of the most popular. Podcast hosts and guests discuss–and argue about–individual teams, sports trends, and news from the latest sporting events, including, of course, lacrosse! A Spotify search for lacrosse-related podcasts returned around 70 options!
Why are podcasts so popular, and when would a lacrosse player or fan find them useful? It's a combination of factors, including the fresh, unique nature of the broadcast, the pure entertainment value, the learning aspect, and the fact that listening to a podcast can be a secondary activity, like listening to music, while you undertake other tasks. People listen to podcasts while driving, biking, working out, doing indoor and outdoor chores, taking a walk, riding the bus, or any time you are simply waiting for the next thing to happen (lacrosse practice? Doctor visit?).
Finding lacrosse podcasts is easy. iPhones and iPads have a podcast app, and they currently have over 30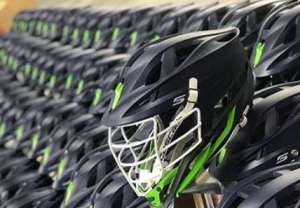 lacrosse podcasts to discover. Also check out iTunes, Google Play Music, the Google Podcast App for Android, and Stitcher.
I'm sure it's difficult to choose that one podcast to subscribe to when there are so many. Here are a few sources for recommended–strictly personal opinions–top lacrosse podcasts:
Caution! Podcasts can be addicting! On the other hand, you may become the most knowledgable lacrosse fan you know!