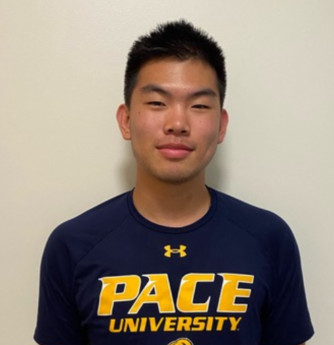 The Eagle-Tribune recently had an article on Boys Lacrosse All-Stars for 2022. We, at HGR, always want to give a shout-out to our kids who deserve recognition.
Interviewer: What can you tell me about JJ Quill and being an All-Star?
Coach Brazill: It was incredibly unexpected because he really only started playing lacrosse 16 months ago.
I think he used to mess around and take some faceoffs, but he had never played Goalie for the Sport until we didn't have one for the 2021 season and some of his boys from the hockey team talked him into trying out for lacrosse. He played goalie for the AHS hockey program.
There are some parallels there, but not a lot. The position and form of how to play hockey goalie versus lacrosse goalie is so different. Really the only crossover is the hand-eye coordination and being used to getting hit by a pound of condensed rubber. But other than that, it's very different.
So he tried out and he was immediately good. By the time we started playing games, he was excellent. I've just never seen a kid pick up not only the skill set for the sport so quickly but his knowledge and IQ of the game. And how to control a defense, how to communicate… it was lightning fast. He picked up everything that fell out of my defensive coordinators' mouths. One year it was Bryan Pollock, the next year was Scott Corcoran, two incredible coaches, and JJ just ate up information and learned so fast. He became an immediate leader. He taught it to everyone else on our defensive team. It was wild.
Interviewer: So he's a real natural then?
Coach Brazill: He is, yeah. He was just waiting to find that position in that sport and then he just took off.
He played the Andover season, and we had an open goalie position for our 2022 HGR team. I said, JJ, you should give it a shot. So he winds up playing. And at his first game of this first tournament, I'm sitting on the sidelines watching him play.
Tom Mariano, the coach from PACE, and I know each other from coaching in the NE10. And he pulls up next to me. And he's like, "Hey, what's going on? Who should I be watching?"
And JJ makes an incredible save. Tom asks, "Who's that kid?"
I said, "You want to know something wild about that kid? He's only been playing lacrosse for four months."
Tom's like, "I'm signing him!"
So JJ got recruited in about the first second he stepped on the field in a Home Grown uniform.
And now he's probably been on the PACE campus for two or three days down in New York, and I need to call and check in to see how he's doing.
Interviewer: Yeah, he sounds like he's kind of a humble kid too.
Coach Brazill: He is, yeah. He has high expectations for himself, but in no way does he have an arrogance about him. I think he's really just scratching the surface of what he's going to do. I think he probably won't even peak until after college.
He had a game this year against Austin Prep. We won by a goal. I think maybe 9 to 8. And he posted a 72% save percentage. It was incredible. It was one of the most stand-on-your-head performances I've ever seen a goalie play at any level.
I mean doorstep saves, step-down saves, runner saves. He had everything. And he was also getting our transition game going through outlets. He was on fire. I think that was just a glimpse into the future of what he's going to do.
A good save percentage is like 55-60%. You should win most games if your goalie is throwing up 60%. He got 72%.
Interviewer: So you must miss him.
Coach Brazill: Oh yeah. Yeah. He's left big cleats to fill.
We have a senior, Finn Beam, who I think is very talented and JJ really helped bring him along last year in practice and working with him.
And we have a freshman coming in, as well, who could contend for a starting position. But JJ's net presence and leadership is going to be tough to replace. But one of those two could do it, for sure. It's just a big role and he just did such a nice job with it. And he had no business being good at anything that he was good at.
Interviewer: Well, that's what makes it so fun, you know? I'm sure he attributes the coaching he got at HGR as part of why he's done so well too. You are always so humble and don't take credit for much, but I'm sure he had to have good coaching to be a good goalie.
Coach Brazill: Yeah, we worked together a lot. But honestly, I've just never seen anything like JJ. He was a once-in-17-years-of-coaching experience. He was just like a duck to water.
He's a cool kid. I will miss him.
Interviewer: It would be fun to do a follow-up in a couple of years and see where he is.
Coach Brazill: Yeah, that'd be great. Pace is a solid program. They've been to the NCAA's and contend in the best conference in DII lacrosse every year, so I'm sure they're excited to have him and have high hopes for him.