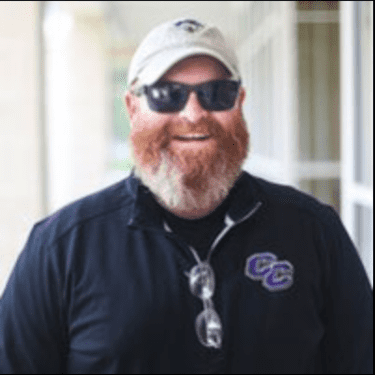 33-minute listen on PodBean
Head Coach Tim Murphy has been with Curry College now for 10 years. Prior to that he was the head coach at Husson University for two years.
Leading up to that, he spent four years as an assistant coach at various schools, including Saint Andrews University of Southern Maine and Franklin Pierce. 
He's led the Colonels to their first 10 plus win seasons. In 17 and 18 they won their first playoff game in 17 and they hosted their first home semi-final playoff game in 18. 
Coach Brazill explains, "he's one of the greatest leaders of young men I've ever come across."
Coach Murphy talks about #D3 Life and foundation building, literally and figuratively. "We have to do it all, from stringing nets to putting decals on helmets. It's work, but there's a lot of pride in that.
Work ethic counts for a lot but you also have to remember to take breaks and "go find a body of water in between events."
He goes on to talk about building a program, building a wall (not that one) lunch pail mentality, and the pros and cons of the transfer portal.