Our extremely popular Soccer Foot Skills program returns for its tenth year! We are so fortunate to have Roland Dudney returning to share his lifelong soccer experience and expertise with our community of young soccer-lovers. This year we have a 5-week session for kids 6 and under; as well as continuing the 7-week classes for U8 through U13.
The skills classes are just that…an opportunity for kids to improve their their footwork, including dribbling, passing, and overall control of the ball. There is no winning or losing, and the atmosphere emphasizes high-energy fun in a proven-successful learning environment. Year after year (10 years now!) our students have advanced their proficiency, and keep returning for more.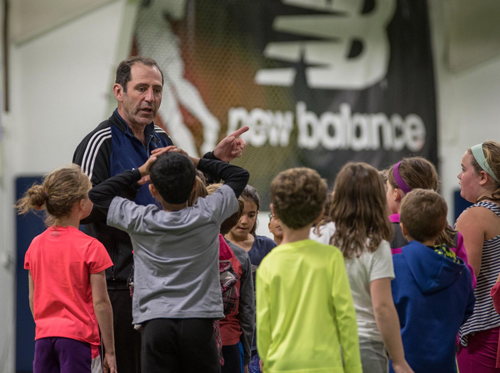 We hold 3 sessions of this indoor course:
Session 1 November 1 – December 21, 2018
 Session 2  January 8th- February 19th, 2019
Session 3 February 26th- April 9th, 2019
Registration is open for Session 1.
U8, U10, U12, U14/16
Session 1 runs from November 1st- December 20th
1 hr sessions
7 weeks of classes
 U-6
Session 1 runs from November 23rd- December 21st
1 hr sessions
5 weeks of classes
It may seem like you have plenty of time to register, but be aware that every session fills up early, and we have had to turn down dozens of prospective students. Please get yourselves registered ASAP! Visit https://hgrlacrosse.com/soccer/hgr-soccer-foot-skills/ for everything you need to know. And you can get to know the great Roland Dudney by reading a short biography HERE