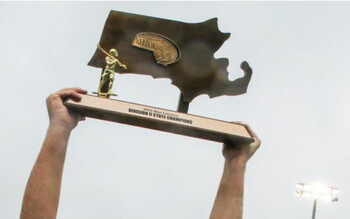 45-minute listen on PodBean
Saint John's Prep head coach Johny Pynchon and Concord Carlisle's head coach Tom Dalicandro talk about "what it takes" to win a state championship. You'd be surprised how high fun ranks on the list.
After catching up on both coaches' illustrious backgrounds, Bryan and  Matt get them talking about what their process is to get a team to the state championship.
Of course, having the right players, pulling all their talents together into an outstanding team, and building the right culture are also key.