Let's hear it for our men!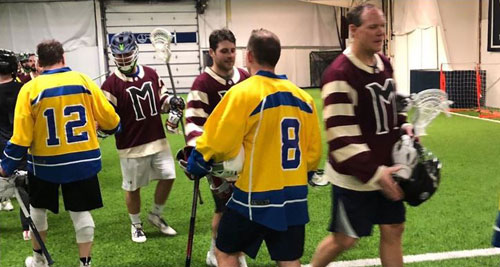 HGR wants you to overlook the "men getting taller than their hair" aspect of our Draft & Drafts men's over-21 lacrosse team, and instead, be psyched that you'll never be too old to play HGR Lacrosse! You may some day wear these dope uniforms, and play side-by-side with your then-former coaches.
Meanwhile, come watch these fun games in person! See how the big guys do it!
Games run through March 18th, Wednesday nights, 1 hour games between 8:00 – 11:00 p.m.
All games are at HGR Indoor Sports, 400 Osgood St. North Andover.